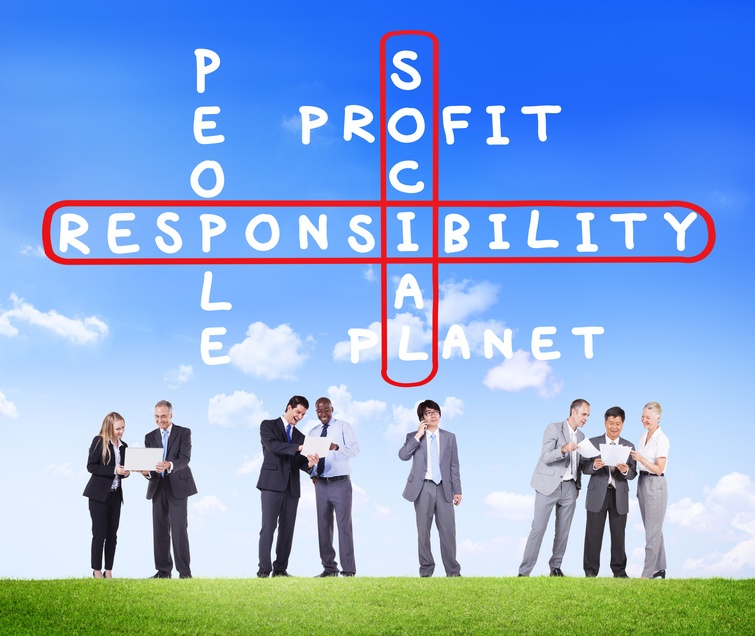 It is a myth that a company should not promote its sustainability initiatives.
If you equate Corporate Social Responsibility (CSR) to altruistic giving, then perhaps promoting your actions would seem self-centered. However, if your Corporate Social Responsibility initiatives are strategic as well as enshrined in and support the organization's objectives, then you would immediately understand the benefits of telling your company's CSR story.
At its core, CSR is a company's desire to operate in a manner that is sustainable to people, the planet, and of course to the bottom line, profits. There is significant goodwill to be garnered when a company invests its time and resources to being sensitive to these three factors.
In the same way that outsiders highlight any negative actions, it is your duty to shine a positive light on your company by sharing the voluntary activities you engage in to benefit your stakeholders.
In fact, it can be said that promoting your sense of social investment is just as important as being socially responsible itself. However, it's not simply about shouting it from the rooftops – you must remain tactful in your CSR communications.
Tobias Webb, founder of Ethical Corporation, gives 15 suggestions on how to promote Corporate Social Responsibility efforts successfully. While there are lots of ways to communicate badly, he suggests that there are good things companies can do to stand out. Read about his 15 ways to effectively shout about sustainability.
Use our checklist to beef up your CSR initiatives