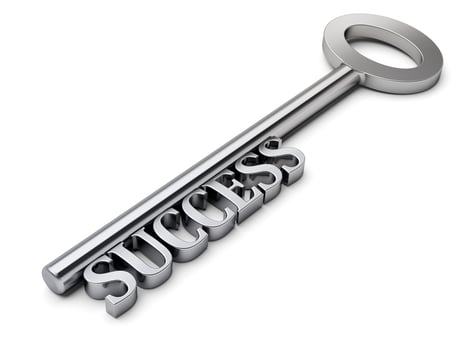 After reading our previous blog on why you should use a communications plan, the benefits to your business will have become clear. Where do I start, you might ask? Well, it's all in the planning.
Needless to say, there's only so much you can plan, therefore a communications plan should be a 'living' document. Expect the unexpected, and be flexible in your approach. Here are some of the things I have learned over the years on how to write a communications plan.
What makes up a good communications plan?
Goals and objectives
These should be SMART – Specific/Measurable/Attainable/Relevant/Time Sensitive.
Ask yourself these key questions:
What is the purpose of the plan?
What do you wish to accomplish?
Is it an internal or external communications plan?
Common communications objectives include:
- to inform
- to manage expectations
- to engage, consult, or ask for feedback
- to build relationships and establish trust and credibility.
Target audience and stakeholders
Analyse who you wish to target with your communications activities:
Who needs to know this information?
Who might be affected by/has interest in the project or campaign?
Think carefully about the profile of your audience. For example, where do they 'hang out'? Where do they live? Are they English speaking? What level of education do they possess? Are they a professional? A student? Unemployed?
Key messages
Your communications objectives will help you define your key messages, but the main point is – what is the overall message/s you plan to share? What do you want people to know? What information is crucial to them? What are you trying to say? And, what don't you want to say?
Stick to between one to four messages; you don't want to confuse your audience or overload them with so much information that your key messages get lost.
Tactics
Your audience, communications objectives, and of course your budget, will shape what tactics you use. You will find you often need different tactics for different purposes – for example informing vs. consulting. You will also find different people prefer to be communicated with via different methods. For example, a busy professional may prefer an email update, whilst a child may prefer a storyboard or a free gift/toy to get your message across.
Also think about what your tactics will 'look' like ie the 'collateral' you will use. For example, if your tactic is social media, your collateral may involve Facebook postings, Twitter messages, and Instagram photos.
Timelines and key milestones
Set out milestones and dates to accomplish certain activities and to keep you on top of your plan. Try to tie your timeline into other activities that may correlate with your objective. For example, it might be wise for an HIV/AIDS awareness campaign to be tied into World AIDS Day activities for maximum communications impact.
Potential issues
Consider any 'potential issues' or risks involved in your communications activities. It's wise to pre-empt these so you have a carefully crafted response if required, or so you can release any sensitive information with a controlled message to avoid any public/media outrage or whistleblowing. Be proactive in your approach.
Budget
Your budget and resource allocation are major considerations in any communications planning. A successful communications plan must accomplish your mission, without blowing the budget.
Implementation
Once you've planned your strategy of communications activities, all that's left to do is roll it out and watch it work its magic.
Remember – your communications plan should be simple enough for anyone to read it and have a basic understanding of what you're trying to achieve, why you're trying to achieve it, and how you intend to do so.