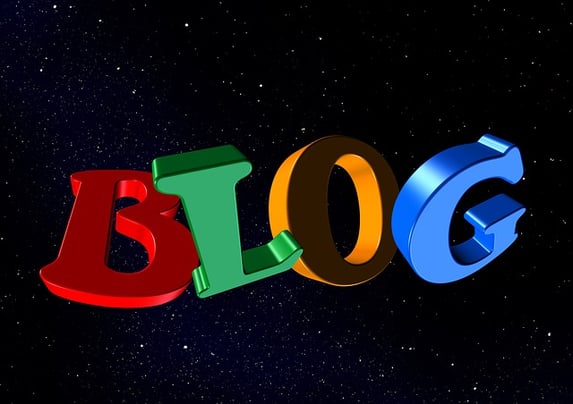 Anyone with an even passing interest in the online world has no doubt heard about blogging by now. A blog is a phenomenal tool for any business but we thought we would share a few questions that you and your marketing team should ask and answer before starting a blog. Using the questions we share in our post below should help your business to come up with a plan for starting your blog that helps you meet your organisation's online marketing goals.
1) Who is our audience?
This is the number one question that you and your team should have a great answer to before starting a blog at all. Having a complete idea of your audience will allow you to come up with the right content that matches your audience's interests and needs. Knowledge of what percentage of your audience is male or female, what is their job title and where they are located are just a few examples of data that could be important for your business to know. This information will also assist you in crafting engaging content offers that drive email subscriber signups to your website.
2) What topics would best engage our average customer or potential customer?
Having a deep knowledge of your audience will help make your weekly or monthly brainstorming sessions for new blog ideas much easier! The topics you choose should cover different stages of the buying process so that customers who are at varying stages of the buying process can find content that relates specifically to them. Some great suggestions for types of topics to address are 'How to' posts and curated posts which contain resource materials from across the internet that save customers time from having to do a lot of searching online.
3) What content formats would best engage our customer?
The reality is that different segments of your audience consume content in different ways. Offering multiple formats that your audience can engage with increases the shareability of your posts. When you are now starting your business blog, some trial and error will be involved but you should probably plan on using formats such as infographic, video, and audio.
Video in particular has been growing massively every year for the last 5 years and is set to continue its surge in views over the next decade. In addition video gives your brand the chance to bring over its own unique personality to viewers. Experimenting with multiple content formats will allow your team the opportunity to see which formats perform best with specific audience segments. For example infographic content may lead to more email subscriber signups than other types of content on your blog.
4) Does my business have the necessary in-house skills to create consistent engaging blog content?
You have done all the necessary research with customers and analysis of specific trends in your industry and realise that video is the best format to pursue but your video team is already at 100% capacity; what next? To have consistent content being produced of a high standard will require the buy in of your team and also a keen understanding of the skills and workloads they already have. You may depending on the workload of your blogging team want to stick to content formats that are less time intensive such as infographic, audio and written blog posts.
It's always best not to overreach in terms of the amount of blog content you want to create, instead focus on setting realistic goals and realigning them from time to time as your online marketing journey continues.
By coming up with comprehensive answers to the questions that we have shared above, your business will likely save a lot of time in coming up with a road map for your blog. Remember to focus foremost on providing value to your audience instead of simply pushing your own services. Being one of the respected thought leaders in your industry will result in greater returns for your business in the long run.
Happy blogging in 2016 and beyond, we would love to hear your stories on how this blog post has helped you in your efforts.