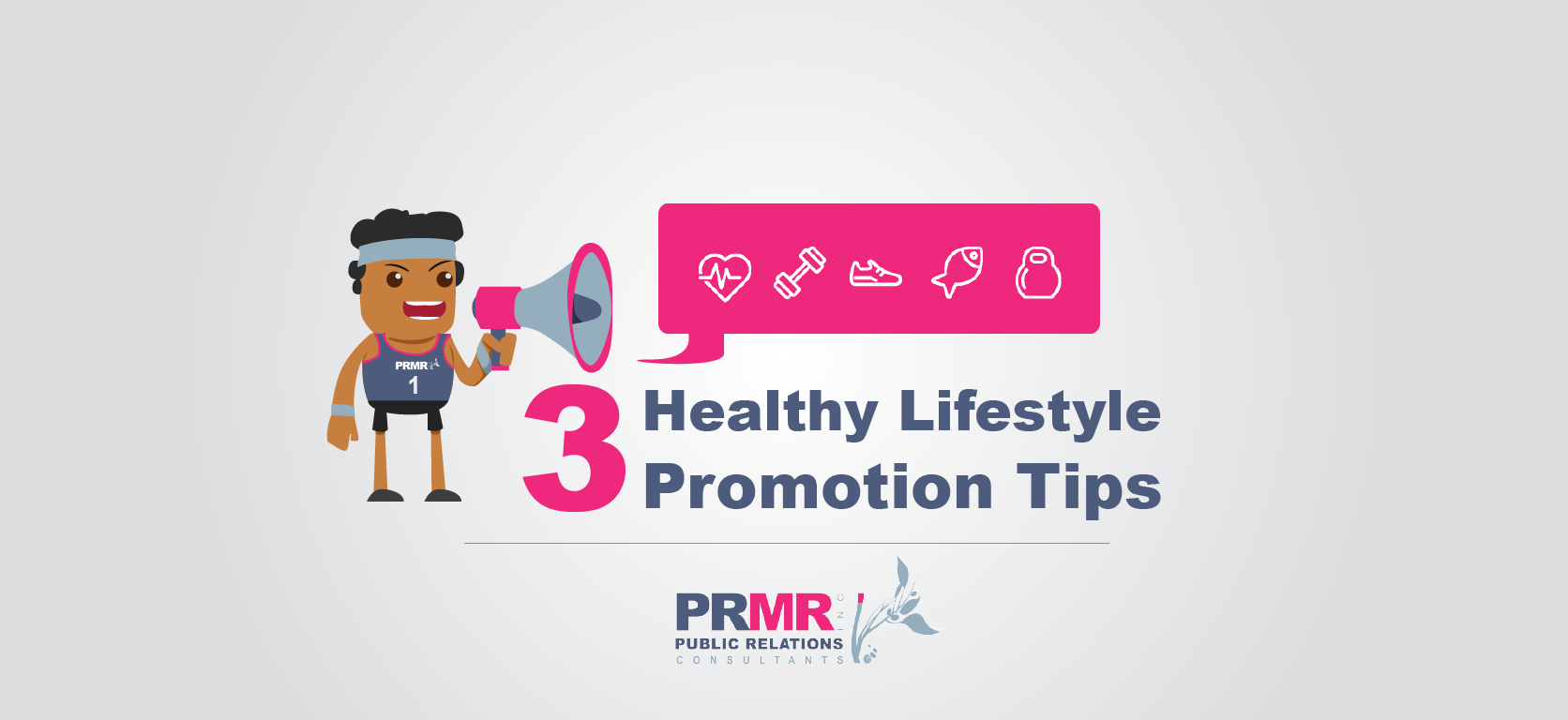 Our subscribers may have noticed that the last couple of PRMR Inc. blogs focused on the general art of communicating to change public behavior. Here, we hone in on the specific example of healthy promotion offering you three ways to promote healthy lifestyles to influence public behavior change:

Show, don't tell is one of the best pieces of public relations advice ever since it involves stimulation of most of our senses, especially the visual sense. You'll find this is especially important if you want to change lifestyle behaviors because let's face it, nobody wants to be told directly that the way they are living is not great. Therefore, the best way to promote a healthier lifestyle is to demonstrate to your audience the advantages of doing so.

For example, you could feature a real life story emphasising what benefits a particular lifestyle has had on a public role model such as a famous athlete; or maybe a cancer survivor, or even just an everyday housewife who has changed her life through adopting certain healthier habits.


Offer simple solutions and incentives
People are a lot more open to behavior change when they are given a solution or an incentive. For example, in the 'Diabetes Today' magazine produced by PRMR Inc., we provided loads of healthy recipes and food alternatives to promote healthier eating among our readers.

You could also promote free exercise programs from expert trainers, as well as encourage the use of apps such as the Nike Training App that give virtual exercise tutorials. Both of these 'solutions' make it is as simple as possible for people to adjust certain lifestyle habits.
Another option is to offer incentives like discounted gym memberships or a free trial of a healthy snack and encourage that 'kick start' to transition to a healthier lifestyle.
As with any public education campaign, the key to behavior change is repetition. Remember, promoting healthy lifestyles is not just advertising. The promotion of healthy lifestyles needs to be executed via different media and from different angles in a less aggressive way than the 'hard sell'.

For example, you could combine hosting regular annual 'health' activities such as Olympic Day or a Fun Run/Walk, with a weekly column in a magazine like 'Better Health', alongside free public lectures with credible nutritionists. The list of such combinations is endless, and the more avenues you can use to creatively reinforce the message, the higher the likelihood of positive public behavior change.

Want to know more? Download our cheat sheet with 7 Tips for Successful Behavior Change. Also read our blog on How to Galvanize Support for a Cause.