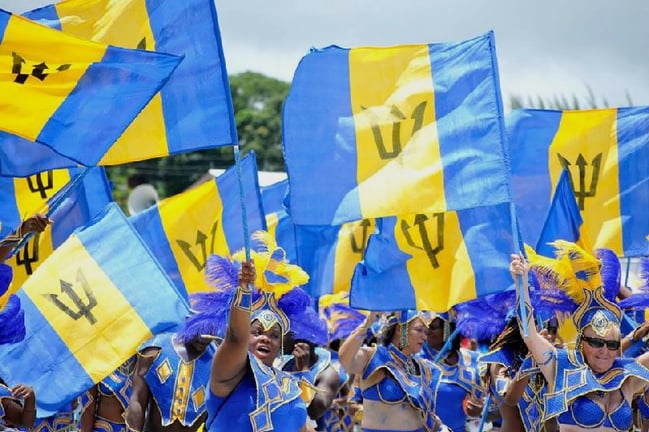 Image credit: www.sakafete.com
In our last blog, we examined considerations of planning a national anniversary celebration such as the upcoming 49th year of Independence in Barbados. In this blog, we spread our wings a little wider, taking a look at more general celebrations of national culture.
We answer the question – why plan a national cultural event?
A celebration of culture

Hosting a national cultural event gives the opportunity to showcase and celebrate the cultural history, climate, landscape, architecture, music, food, and overall context of a national community. The Independence anniversary (of course) falls into this category however broader events like festivals, performances, and significant bank holidays add deeper layers to our complex cultural fabric. They give an insight into the different aspects of Barbadian culture and embrace our national diversity.

Think about it – Crop Over, Oistins Fish Festival, NIFCA, the Food, Wine and Rum Festival, Holder's Season, Emancipation Day, Holetown Festival; all highlight and honour the different aspects of Bajan culture.

Showcases the tourism 'product'

The tourism 'product' is a highly valued commodity in Barbados. National cultural events are important tools to show travellers just what we have to offer and what they can expect from Barbados, therefore they are an important selling point for the local tourism industry. They showcase our 'product', what we will be 'known' for, and what we want to 'sell' to the tourist market.

As someone who first arrived on Barbados' shores as a tourist, these types of national cultural events were pivotal in making me realise very quickly that there was more to my new home than just sun, sea and sand, and the odd pina colada!
A reminder of who we are

It's fair to say that national cultural events go deeper than just parties and attracting tourists. Even if tourism isn't high on the national agenda, hosting cultural events also gives locals a connection to their roots and educates them of their history, as well as their future. It gives the people of a nation a sense of cultural identity; the historic, economic, and social context of who we are.

So, next time you're thinking of hosting an event, why not incorporate a little cultural flair and keep national culture alive so Barbados stays the unique island nation that it is today!
Email is always a great tool to use throughout the event planning process. Learn how to maximise the use of event emails by downloading our free event email tips sheet below.