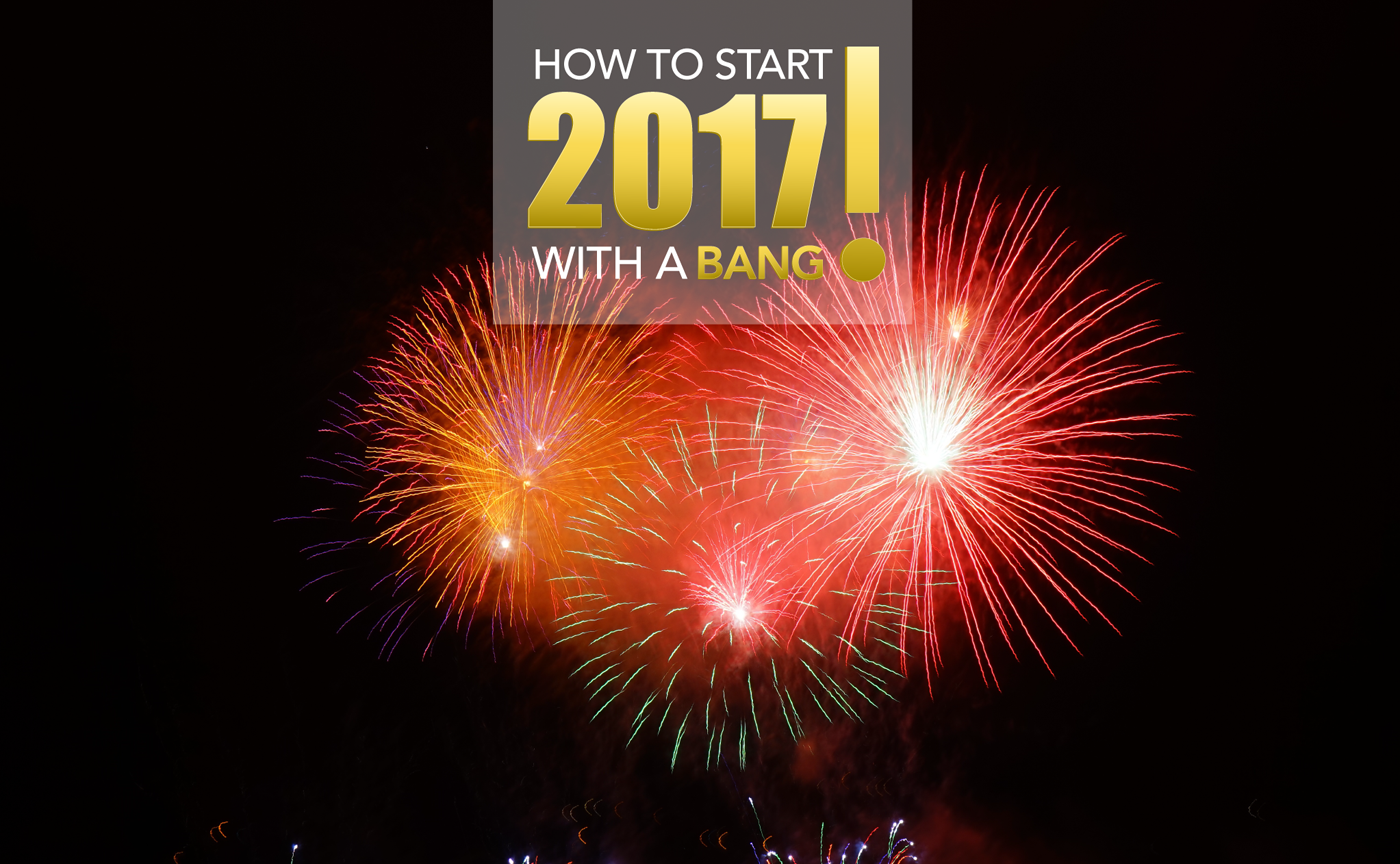 As 2016 draws to a close, now is the time to be lining up some fresh business tactics to roll out as we usher in another year. Our 'New Year' business boosting strategies below will ensure your 2017 corporate activities start with a 'bang' and set up your year to be a productive and successful one. Here's how to start 2017 with a bang!:
Refresh your branding
The turning of a new year is a great time to refresh your corporate branding. We don't recommend you play around with your branding often, however the start of a new year presents a great opportunity to revive your image with something as simple as a more modern design or colour scheme. You could start by breathing new life into your logo, or perhaps update your website with a new look, fresh content, and/or updated photos or icons.
Don't make too many branding changes all at once; just enough to show that your business is evolving and not stagnant. For great ideas on how to bring breath new life into your brand check out our friends at G&A Communications.
Offer a special promotion and/or free trial
Depending on the type of business you operate, you may wish to offer a special New Year's promotion or a free trial of one of your current services. This may include a limited 'New Year' discount, a free 'gift with purchase', a trial period, or a free consultation.
It's an excellent way to wish your current and potential clients a 'Happy New Year' as well as encourage them to start using, or revisiting, some of the services you provide. Promotions are also a great way to keep persons visiting your website.
Introduce a new service
Introducing a new service or product at the start of the year not only develops the overall breadth of services you have to offer, it also shows that your company is expanding to suit the market and is making the effort to start each year progressively.
The introduction of a new service can go hand-in-hand with offering a free trial or special promotion. This is a clever way to introduce clients to your new service and showcase how it can be of benefit to them, without them having to fully commit upfront.
Reach out
The start of a new year is also the ideal time to reach out to current and potential clients. There's no better excuse to network with business contacts than to reach out and say 'Happy New Year'! It's a great way to build and maintain your relationships with your clients and start the year off on a positive note. You can also use it as an opportunity to ask for feedback on how your business can make it a new year to remember.
Give us a call in the new year for ideas on how to reach out, engage and build relationships with your stakeholders. Happy New Year.