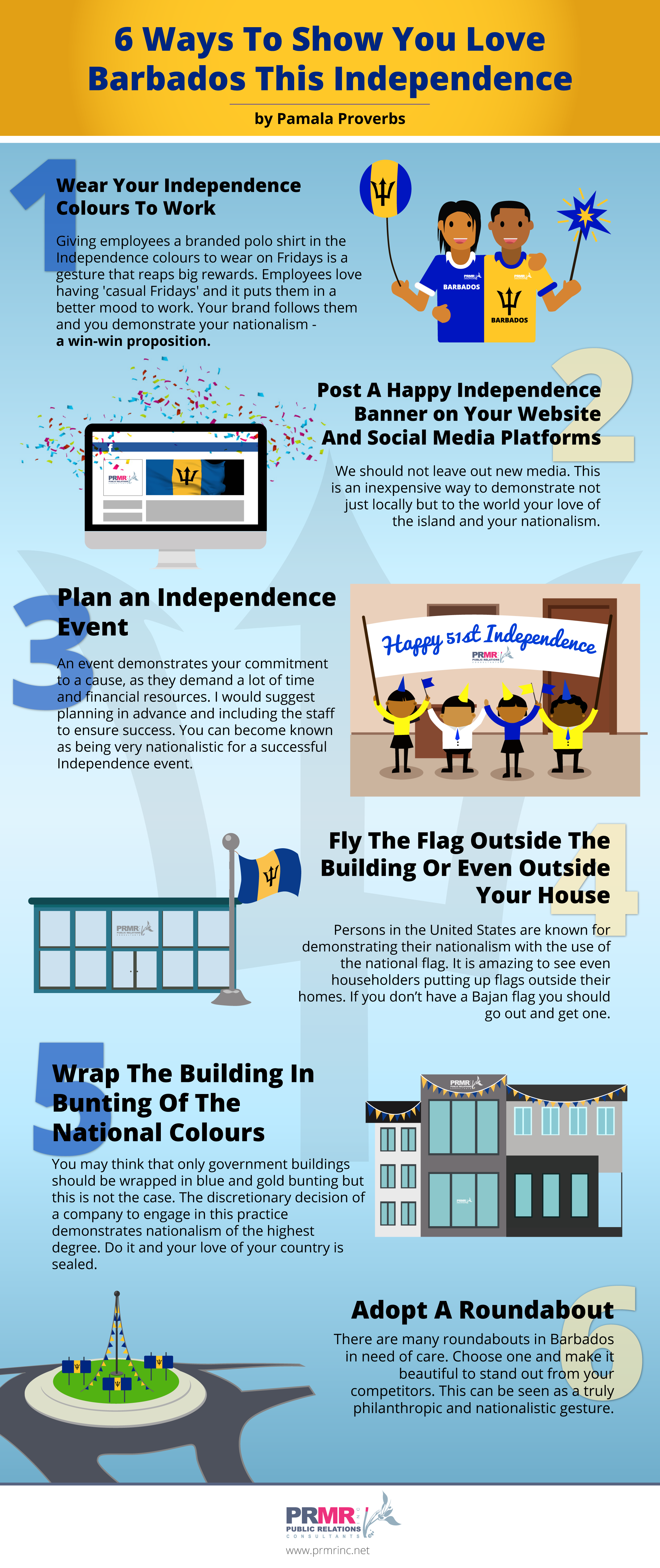 Independence and Christmas are in the air. The colours blue, yellow and black will be a prominent sight as you move around the island. This is one of the busiest times for public relations practitioners and event planners. Normally everywhere is booked up by now and everything that is blue, yellow and black is sold out as planning for this season can start as early as a year in advance. Not to worry, there are still some things you can do if you are off to a slow start, some quite inexpensive or free and some that will demand a budget. Here are six ways to show your love for Barbados this 51st Independence.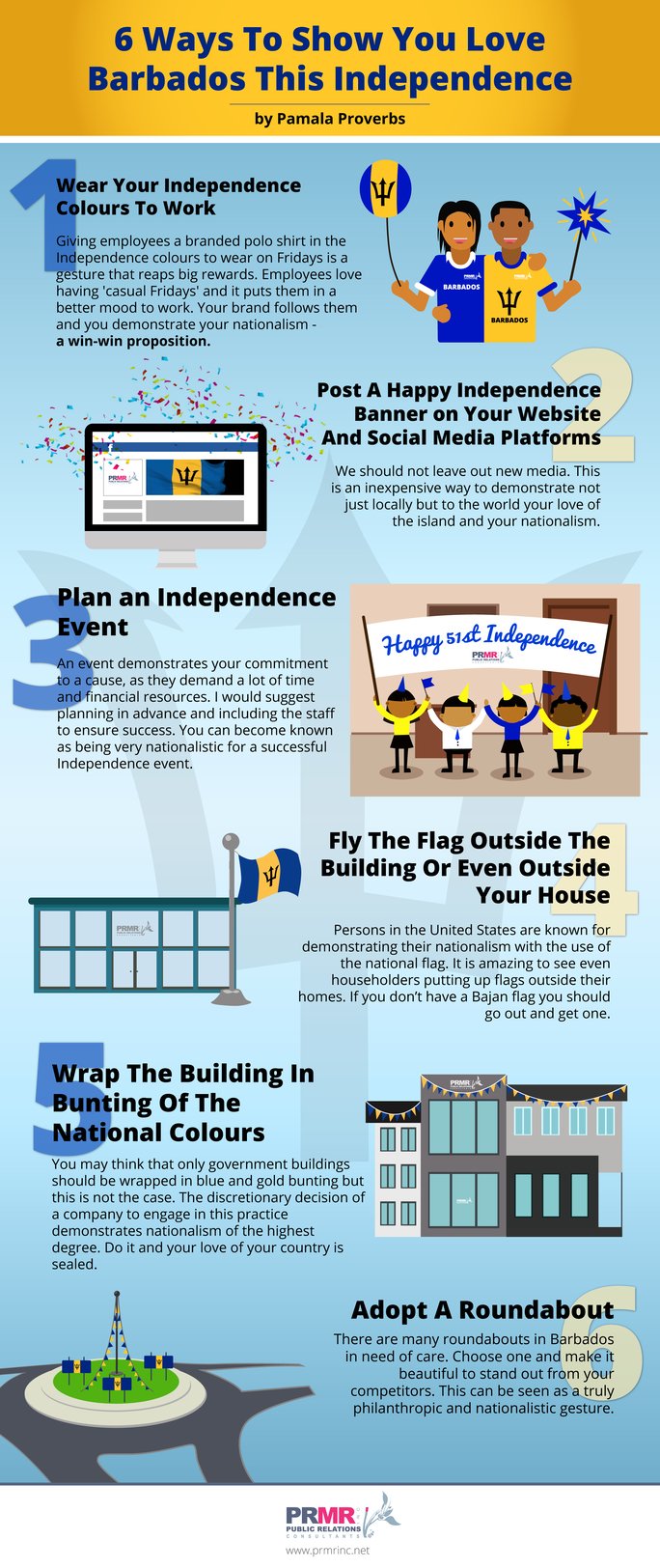 These are my six ways that you can show your nationalism this 51st independence. This list is not exhaustive, I would love to add to it next year so please share your ideas with me on other ways a company can demonstrate its nationalism. Please don't say pay taxes lol.
Themed e-cards are a great way to connect with your clients, and show your Bajan pride during Independence. To customise your own holiday e-card, download our customisable holiday cards PowerPoint below, courtesy of HubSpot!