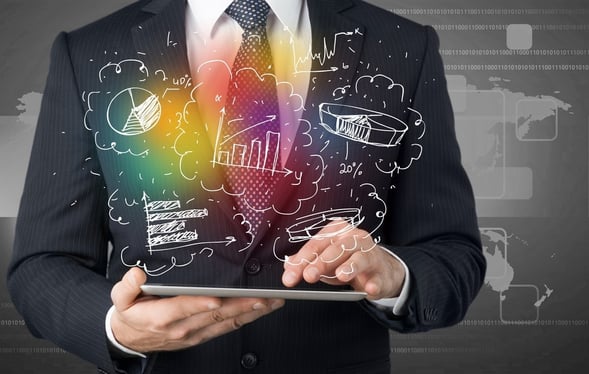 In this 4 part series of blog posts we take a look at four of the best platforms for making your video content social and how to boost your marketing performance online. In our first post on this topic I take a look at Facebook as an option for where your brand can showcase its compelling videos to customers and clients. Facebook has over 8 billion daily views on the platform making it the second most popular platform around currently for video after YouTube.
In addition Facebook has been working on making the video experience much better for users and marketers with videos now playing automatically when it scrolls into a user's screen. With these impressive numbers why wouldn't you utilise this channel for distributing your video content to customers.
According to Hubspot statistics, customers who view video are 181% more likely to purchase a product or service than non-viewers. When combined with the statistic that mobile video views have increased by over 850% for the past 4 years this creates a compelling call to action for business marketers to begin utilising this format more in their online marketing strategy.
Whether you are utilising video for Facebook AD campaigns or for your organic Facebook audience it is important to consider who your target customer really is and what your brand represents to them. Having this information can be critical to achieving great performance with your video content. The good news is this can be fairly easily achieved by utilising online surveys or taking a look at what your industry competitors are doing. Here are 5 steps your business can utilise to successfully use video on Facebook to boost website visits.
Using Video On Facebook To Drive Website Visits: 5 Major Keys To Success
1. Take your time coming up with ideas that will appeal to your potential target customer and make them want to watch your video

What emotion do you want a viewer to have at the end of watching your video? Maybe even more importantly than that, what action do you want them to take after they watch your fantastic video? Become a website subscriber? Enter your contest? Download your free content offer? Sign up for that awesome upcoming workshop/seminar on your website?
2. Create video content in MP4 or Mov format
Try to ensure it is preferably in the 720p or 1080p HD formats as 720p is considered a minimum industry standard today.
3. Your audience and business sector will largely determine what length of videos you should be aiming for
Anything between 30 seconds to 2 minutes is a good time to shoot for but again this depends on your specific industry and audience.
4. Your audience and business sector will largely determine what length of videos you should be aiming for
If you can have viewers that click the link go to a landing page for either a content offer or contest offer even better. Having them subscribe to your email list will help your business to nurture them as a lead with Customer Relationship Management software such as Hubspot.
5. Your audience and business sector will largely determine what length of videos you should be aiming for
This can help push additional traffic to your website when shared on social networks such as Facebook.