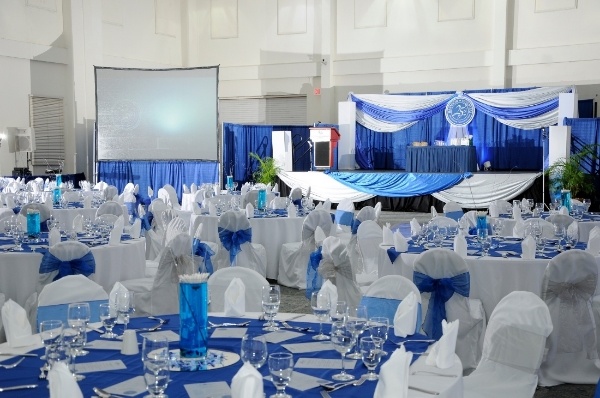 You've decided to host an event for your next business venture. Sounds like a great idea, right? Planning an entire event can sound daunting, but it doesn't need to be. We've created this list of what goes into planning a corporate event to help get you started.
What is the purpose of the event?

Think about why you are hosting the event, and keep this top of mind during your planning. Ask yourself – what is the reason for this event? What is the desired outcome? Is it to celebrate a milestone? Launch a new product? Thank your clients? Network with similar businesses or brands?

What is your budget?

Establish your budget early and consider how you are going to pay for the event. Is there already an allocated budget? Do you need to sell tickets? What about sponsorship? Once you know your budget, make a list of your proposed expenses and work back from there. You may need to cut some things, or seek additional funding, but at least you will know where you stand.

What does your timing look like?

Managing your event timing schedule is crucial. When are you going to host the event? And, how long will it go for? It may be an evening cocktail party, or a three day festival – the choice is yours! Try to coincide the timing of your event with other related promotions, like hosting a Diabetes conference on World Diabetes Day. Look out for clashes with any similar, or popular, events and avoid these times.

Who are you inviting?

Your list of invitees will depend on the type of event you're hosting and the reason you are hosting it. Is it a late night party, or a family Open Day? Do you want to attract new business? You need to carefully consider who you are targeting with your event. This may be a very select few, or an open invitation to a wider audience.

How will you get the word out?

How will you let people know about your event? Invitations, posters, word of mouth, social media, advertising, media coverage? Consider how your audience prefers to be communicated with and target them accordingly. They will want to know why they should come to your event, so make this clear. It's always good to give a free gift, and make your guests feel as special as possible.

Where are you hosting it?

Choice of venue can make or break your event. Considerations include lighting, parking, space issues, licensing arrangements, and noise restrictions, just to name a few. It also pays to visualise how your event will ultimately 'look' as this is heavily linked to the venue you choose. Consider any branding or promotional materials you might display and how they fit in with the overall 'look and feel' of the event, as well as the type of venue you have chosen.

Feeling overwhelmed? Let us help you to plan your next event.