Team Barbados Going For Gold!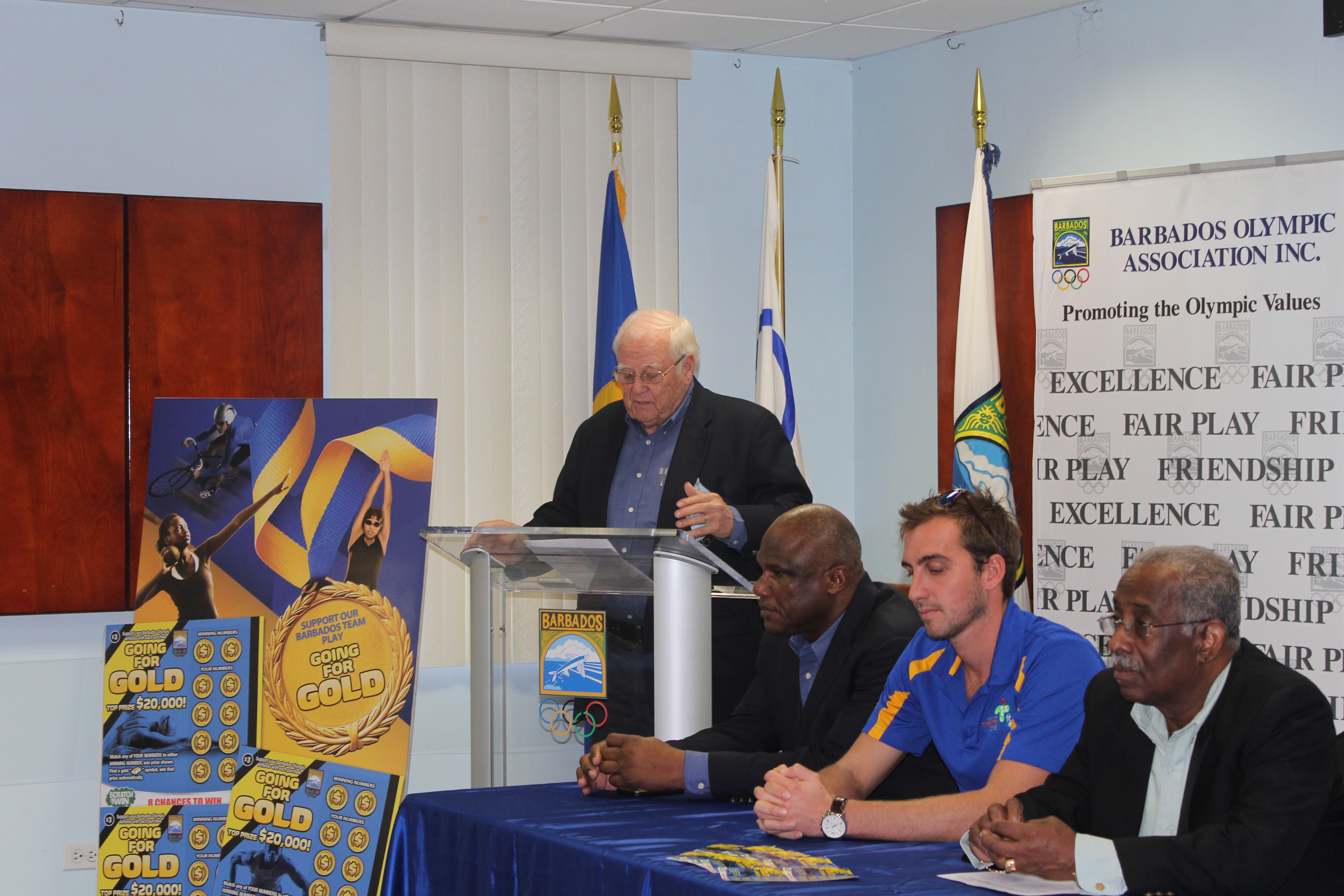 The Barbados Olympic Association Inc. (BOA) has partnered with the Barbados Lottery to launch a new 'scratch and win' game to support Barbadian athletes with their preparations for the 2016 Rio Olympics. Called 'Going for Gold', the instant scratch tickets are available now and have a top prize of BDS $20 000.

This unique collaboration between the BOA and the Barbados Lottery will see part of the proceeds of each ticket sale going towards supporting the 2016 Barbados Olympic Team as they prepare for next year's Games.
In his address to the media, BOA President Steve Stoute lauded the initiative saying the BOA was grateful for this substantial contribution from the private sector. "The Barbados Lottery is the life-blood of sport in Barbados and we have a long fruitful history of collaboration with them. This excellent innovation will provide the BOA with a lump sum payment of $50 000 to assist our Rio athletes with their Olympic preparations," he said.
Barbados Lottery Site Operations Manager Dentonia Brewster also emphasised the Lottery's passion for sports, especially when it comes to supporting Barbadian athletes to reach the international stage. "The Barbados Lottery is proud to work with the BOA on this fantastic fundraising vehicle. We have watched with interest the commendable performances at the Pan Am Games and the Commonwealth Youth Games, and decided that we should do something extra special to help our athletes in their quest to compete at the Olympics," said Brewster. "The proceeds of the Going for Gold scratch tickets go over and above our usual funding to the BOA and we are calling on all Barbadians to chip in and buy a ticket to help support our Olympians!"
The Going For Gold instant scratch tickets are available only in Barbados, the first card to be offered in a single market. You can get yours from all Barbados Lottery agents island-wide, as well as through National Sports Federations. Scratch and win today, and support Team Barbados!