IDSDP Celebrated with Multi-Sport Rally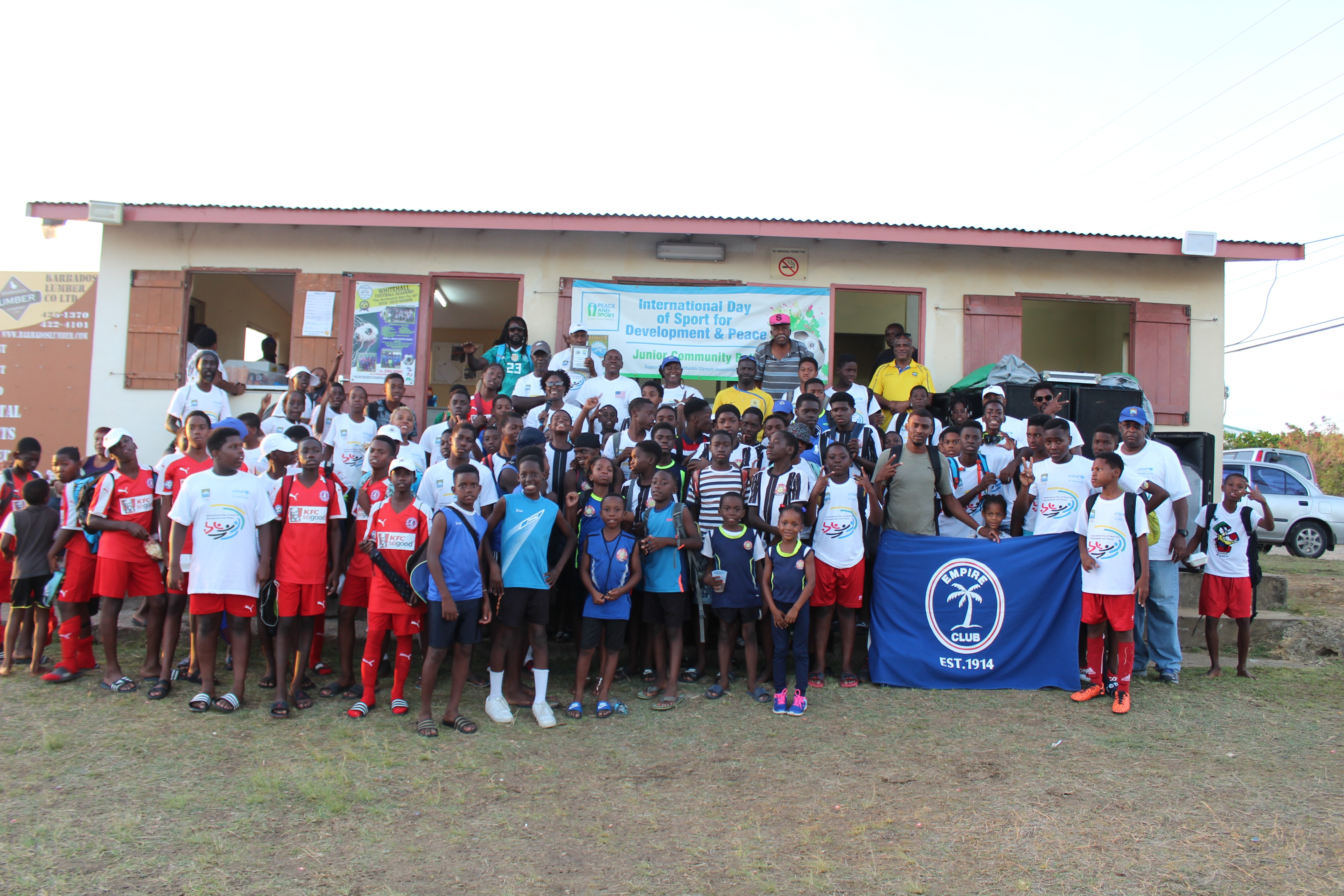 Peace was in the air last weekend when the Barbados Olympic Association Inc. (BOA) and its partners, the U.S. Embassy, UNICEF, the National Sports Council, and the Barbados Lotteries hosted the International Day of Sport for Development and Peace (IDSDP) flagship event, the Multi-Sport Rally for community groups at the White Hall Playing Field St. Peter.
The Multi-Sport Rally, held under the theme "Street to "Elite", represented the BOA's vision and mandate to continually support programs which use sport as an enabler for social development and the empowerment of youth, women, and individuals in the communities. The event was geared at helping to reduce conflict while improving community cohesion, especially among disadvantaged youth.
In opening the event, Secretary-General of the BOA, Erskine Simmons, told the gathering that in 2013 the International Olympic Committee partnered with UNICEF to classify April 6 as the IDSDP. "Since this time, we in Barbados have developed this observance to more than just a day of activities. We now host three events that not only building awareness for the IDSDP but also strengthens communities," Simmons said.
Deputy Public Affairs Officer, at the U.S. Embassy Michael Carter, mirrored Simmons sentiments and said that his organization believes "that sports play a vital role in the development of youth;" while Deputy UNICEF Eastern Caribbean Representative, Muriel Mafico, speaking directly to the youth, said that she had three words for them, respect, solidarity, and tolerance. "These are the three values that sport teaches us. All of us are here today, we know that engaging in a sport teaches us to respect each other, to tolerate each other and to have solidarity" Mafico said.
The formalities concluded with a donation from the Barbados Lotteries to the BOA which was done by Kelle King-Campbell.
The rally started with all the players organizing themselves to form the word peace which was symbolic of the work that the community leaders are doing to bring about cohesion and solidarity in their areas. This was followed by football matches, athletics, demonstrations by the Barbados Taekwondo Association and a performance by the artist Phillip 7.
Thirteen community teams participated including Deacons FC Youth, Pride of Gall Hill, United Stars Alliance, Whitehall Football Academy, Fitts Village F.C., Whitehall, Cosmos FC, Pinelands Youth Soccer Academy, Empire Club, Ivy Rovers FC Youth, Evans Maughan Academy, St. Andrew Lions and Brittons Hill FC.
The IDSDP activities this year included a youth workshop, a community leaders' conference and the multi-sport rally.