Barbados Olympic Association Inc. supports women in sport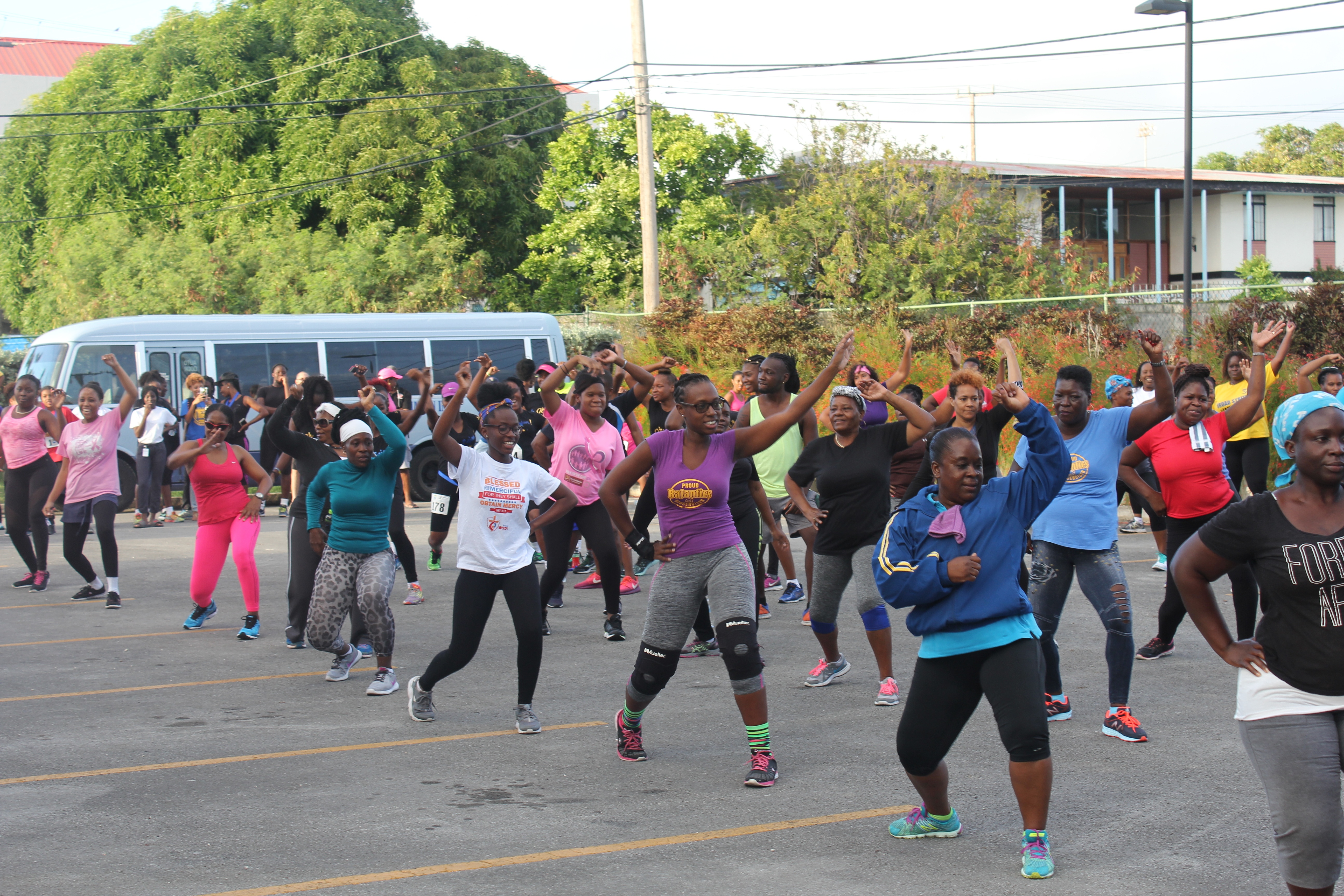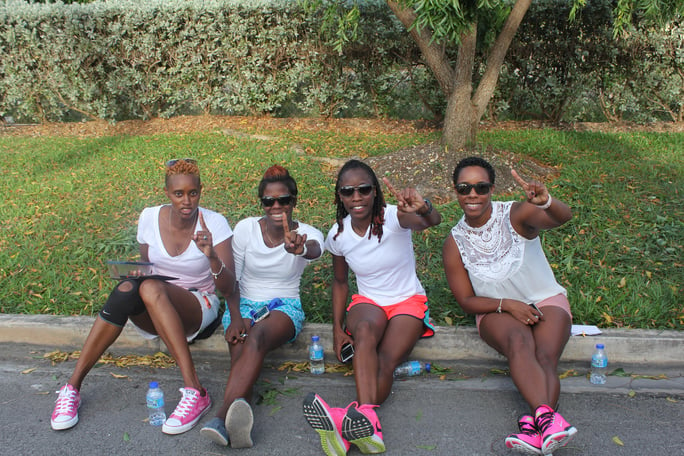 Bridgetown – The Barbados Olympic Association Inc. (BOA) proudly hosted their annual International Women's Day event on Sunday at the BOA Headquarters in Wildey. The event took the form of a unique treasure hunt and group 'fitness jam' session to celebrate female fitness, healthy lifestyles, empowerment, and self-esteem through sports.
Coordinated by the Barbados Orienteering Federation and the Women and Sport Commission, in partnership with the BOA, the treasure hunt consisted of clues to 20 marker points around the Garfield Sobers Sports Complex, each with trivia questions and fitness challenges for the 23 participating teams to complete.
Daneka Headley, assistant to the Director of the Olympic Academy, and also a Women and Sport Commission representative, said that this year's program marked a change from the usual International Women's Day Fun Walk, hence the 2017 social media hashtag for the event - #BeBoldForChange.
"We wanted to change it up this year and focus on educating the public on women in sport. Each of the points in the treasure hunt are specific to women in sport and female athletes to bring awareness to the fact that women are out there, and they are thriving. It's important to host these kind of events to encourage women to get involved in sport and to show them the great things that women have done, both locally and abroad," she said.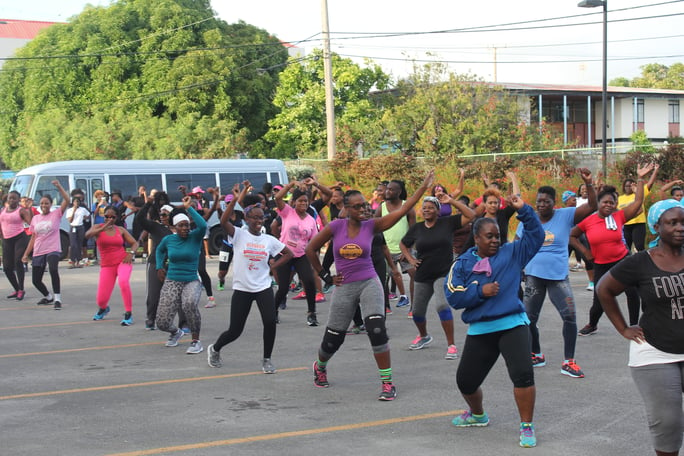 Teams were competing to win cash prizes of $750, $500, and $250. Sports represented included volleyball, rugby, table tennis, netball, basketball, badminton, weightlifting, shooting, and members of the Kiwanis Club of Barbados Young Professionals. There was an additional team made up of representatives from the Crossfit and yoga communities, and the Barbados Sports Medicine Association.
Caption 1: Winning team 'the White Wanderers' claiming their number one position in the International Women's Day Treasure Hunt at BOA Headquarters on Sunday.
Caption 2: The group fitness jam to round off the day lead by Bajantics Dancercise.