Another Mega Ship, Mein Schiff 3 Makes A Maiden Port Call To Barbados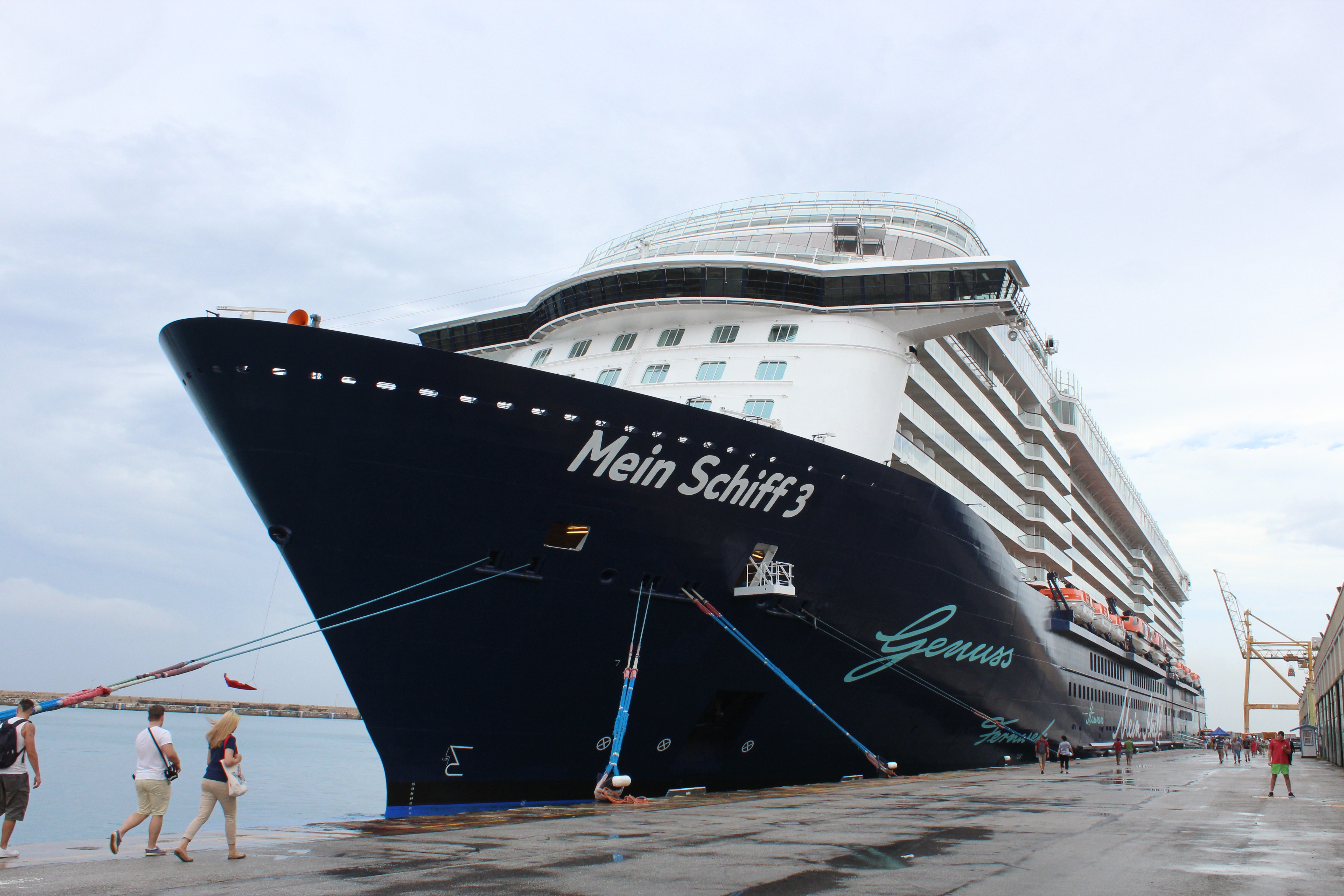 Bridgetown - The fourth ship to make a maiden voyage to Barbados for the winter season, the TUI Cruise vessel M/S Mein Schiff 3 is one of the largest expected this year. The impressive 962ft long vessel required the full length of Berths 3 and 4 on this trip to dock. On its next trip it will test the ship readiness of the new Berth 5, which came on stream just this month, in preparation for the island hosting two mega ships at once, M/S Mein Schiff 3 and the M/S Britannica.

"We are very pleased to be here for our maiden voyage, the pilot performed excellently and we were able to dock safely and we expect a safe and successful season," Captain Ioannis Anastasiou said as he welcomed officials onboard for the customary ceremonial plaque exchange. "We look forward even more to testing out your new berth next time we return to start homeporting in Barbados."
CEO of Barbados Port Inc, David Jean-Marie extended greetings to the captain and assured him that Berth 5 is ready, and that the Port was pleased that the Mein Schiff 3 had chosen to homeport in Barbados. "We built Berth 5 to accommodate you and we are looking forward to testing out the berth on November 20 when we will have two mega ships in Port," said Jean-Marie.

The Mein Schiff 3 started its seven-day cruise from Palma de Majorca to Barbados and travels on to Dominica, Antigua and Tortola. On this trip it carries 2468 guests and 1000 crew.