AIDAmar Makes Inaugural Call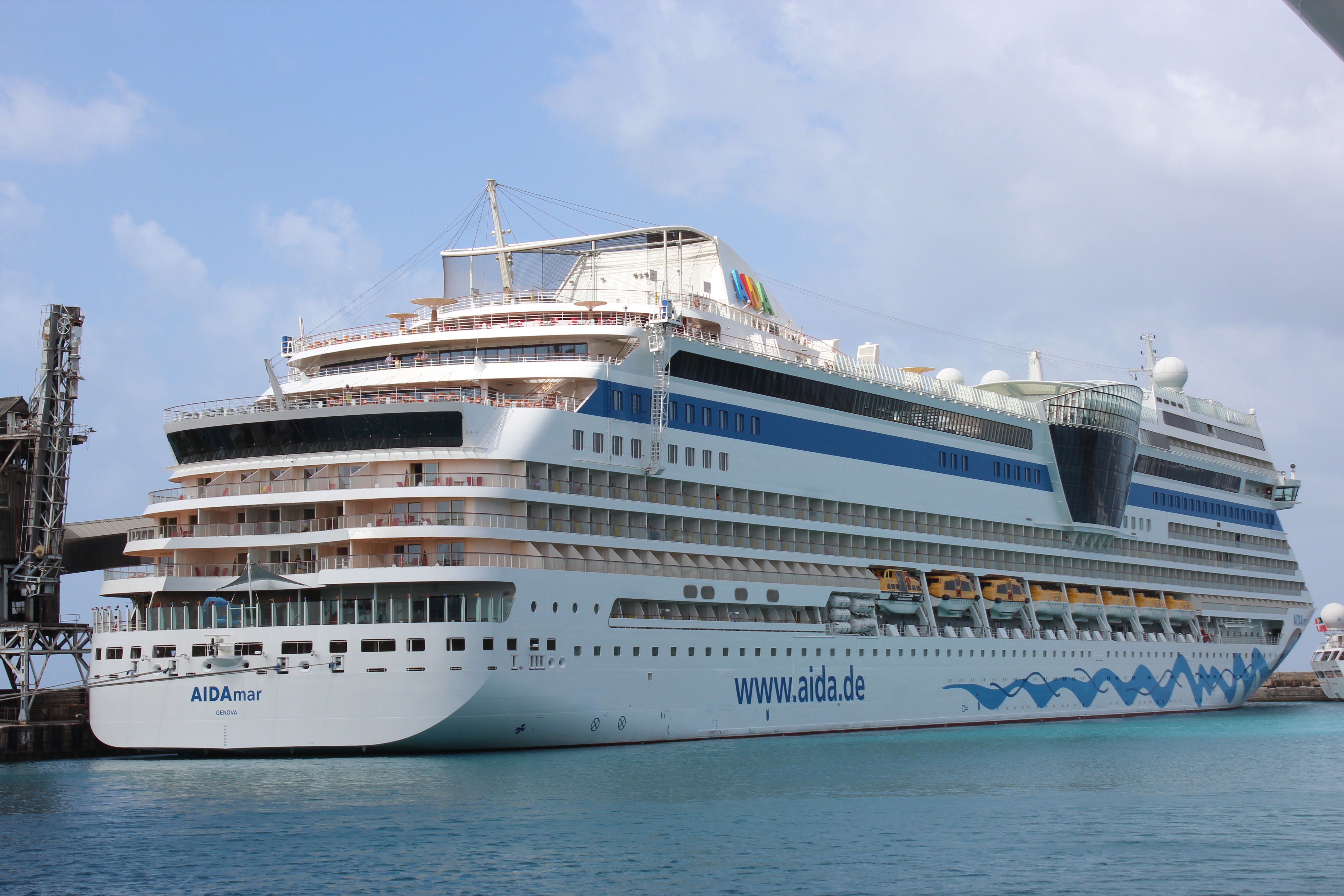 Aidamar made its inaugural visit to Barbados
Barbados on Saturday welcomed the 13th vessel to make an inaugural call at the Bridgetown Port during this winter season.
The Carnival Corporation German cruise ship, AIDAmar, one of the Sphinx-series vessels, brought 2 680 passengers and 630 crew to the island.
Captain Jörg Miklitza, speaking during the customary maiden voyage gift exchange with Kenneth Atherley, Barbados Port Inc.'s (BPI) Divisional Manager, Corporate Development and Strategy, said "Barbados is well-known to Germans, so there is always a high level of excitement when passengers hear that a vessel is calling on the island."
The captain presented a ship's model to Atherley, who in turn presented the traditional island-shaped mahogany plaque to him.
BPI welcomed AIDAmar's sister ship, AIDAdiva, in December for the first time and it now homeports at the Bridgetown Port. Like her sister-ships, AIDAmar was built around the informal club resort concept of AIDA Cruises. AIDAmar's distinguishing feature is an onboard beer brewery, of which no other ship can boast. Captain Miklitza told guests that legend has it that Germans do not like to go far without their beer. That has been the inspiration behind the onboard brewery which makes fresh beer from purified sea water.
Following a brief deployment in the Northern Caribbean where it home ported from La Roma and Montego Bay, AIDAmar, is on its way back to Europe, with six sea days ahead before arriving at Madeira, French Isle.