Healthy Caribbean 2008 #8211A Wellness Revolution Conference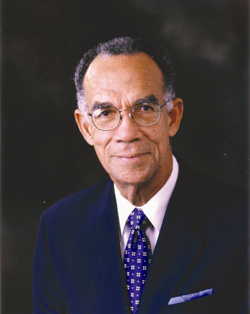 This campaign against CNCDs continues in Barbados at the Healthy Caribbean 2008 Conference, October 16 – 19. Barbadian cardiologist, Prof. Trevor Hassell and Prof.
Henry Fraser, Dean of the Faculty of Medical Sciences, Cave Hill Campus, are
leading the Conference's organising team.
According to Prof. Hassell the Conference, which is being facilitated by
The Pan American Health Organisation, the InterAmerican Heart Foundation, the
Barbados Ministry of Health CNCD Commission and the Heart & Stroke
Foundation of Barbados, will be critical to crafting the Caribbean's
collaborative response to combating the current epidemic.

"The conference brings together civil society from across
the region to build a united strategy going forward. Its aim is to mobilise a wide cross section
of the Caribbean community, including civil society, health NGOs, educators,
government, trade unionists, faith based organisations and business, to address
in a highly participatory and interactive workshop format, these most
burdensome, yet preventable lifestyle diseases." The underlying causes of CNCDs are physical
inactivity, poor diet and tobacco use, as well as lack of treatment and control
of diabetes, dyslipideamias, hypertension and other conditions, which
contribute to heart disease, stroke, lung disease and many cancers.

International and regional leaders in the field of
chronic disease prevention and treatment will attend the conference and assist
in the attaining of conference objectives. The principal outcomes from the
conference will include a preliminary Caribbean Civil Society plan to tackle
chronic diseases over the next 2 – 5 years, with specific attention aimed at
improved identification and treatment of diabetes, dyslipideamias and
hypertension throughout the Caribbean.

Highlights of the conference will include the delivery of
the InterAmerican Heart Foundation Science of Peace Lecture and the
presentation of the Science of Peace Award to Sir George Alleyne, Chancellor of
the University of the West Indies, and the presentation of the 5th
InterAmerican Journalism Contest Awards on Tobacco Control.