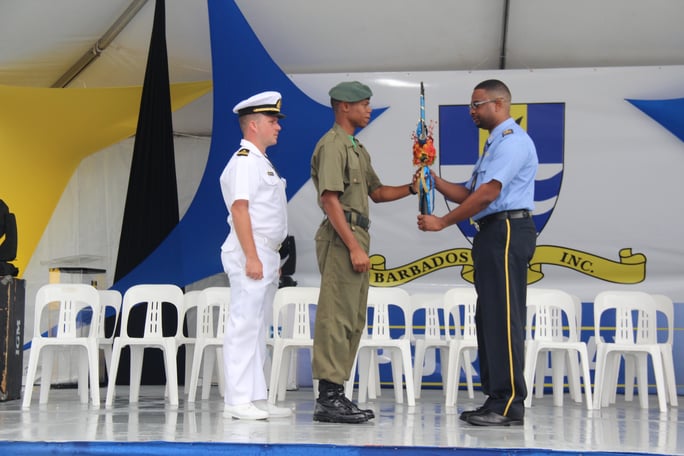 The 50th Anniversary of Independence Commemorative Trident was the guest of honor at the annual Barbados Port Inc. (BPI) open day, Port Day 2016 on Saturday, November 12, 2016.
Port Day this year was held under the theme "Celebrating Barbados' Independence" and along with its trademark tours and exhibitions, the entertainment this year featured a number of traditional Bajan entertainment like the tuk band and the Barbados Landship.
The Trident which rested at the event from 10 am - 3 pm was officially handed over to the Port in a fanfare parade led by the Zoave Band, the Barbados Defence Force's special ceremony orchestra.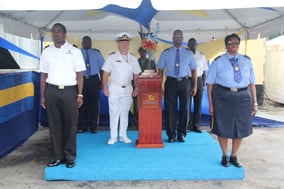 A guard of honor including BPI security officers and marine cadets was formed to receive the Trident which was officially presented to Senior Security Officer, Paul Holder who received it on behalf of the Port. Over 2000 persons visited port day, and many got the opportunity to sign the commemorative book that accompanies the Trident.