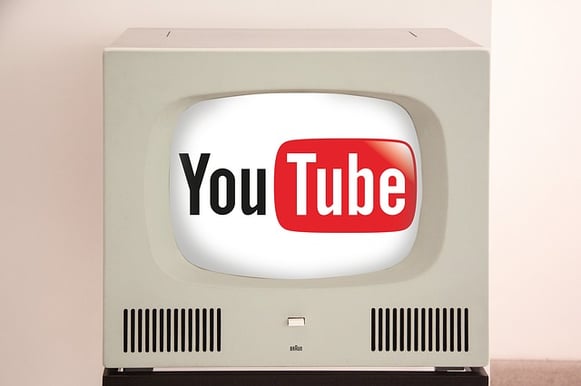 In this four part series of blog posts we take a look at four of the best platforms for making your video content social. In our second post on this topic I took a look at Twitter as an option for showcasing compelling messages via videos to customers and clients. For this week's article I explore using video on YouTube to drive website visits.
YouTube is still the biggest video website in the world with over 1 billion users, but is seen as the less hip of the video sharing platforms alongside its more trendy competitors like Snapchat and Instagram. The average mobile user consumes over 40 minutes of content per YouTube visit which represents a massive opportunity for businesses to connect with customers. Here are five steps your business can make today to boost website traffic.
Let us manage your social media to help boost marketing performance
Using Video On Twitter To Drive Website Visits: 5 Major Keys To Success
1. Take a look at some of the video content being uploaded by your industry competitors
Analysing your competition is a critical part to success in any area of business. Before you start the cameras rolling have a look at what some of the businesses in your industry are doing. Take note of what seems to work and what doesn't in terms of topics, tone (is it highly fun or corporate?) and video length.
2. YouTube reaches more 18-49 year olds than any cable network in the USA
This is highly instructive because this means that with great content and social media marketing it is possible to reach large slices of your ideal customer demographic. If a major segment of your customer base is within this 18-49 age range, YouTube should play a key part of your video content strategy for 2016.
3. Use keyword research tools such as Hubspot keywords to come up with compelling topics
Hubspot's keyword research tool is a powerful resource to find out what topics are popular and what topics will likely rank high on search engines. This is important to ensure that your topics are highly focused and engaging to your ideal potential customer. Ideally you will want to come up with keywords that don't have too many competitors but have a fairly good amount of monthly searches (that way it is easier to rank high on search).
4. Team up with key influencers and industry leaders
Teaming up with key influencers and industry leaders can be a great way to expand your audience. You can utilise tools such as Hubspot and Crowdly to find out who are some of the leading persons engaging with your brand online and then get in touch with them about joining you to talk about a specific topic that they are experts in.
5. Think about livestreaming on YouTube to connect even closer with your audience
Video is set to be 74% of all online content within two years which means marketers will have to come up with ways to use this format to reach their audience. Live streaming a new product, workshop or Q&A session can bring great value to new potential customers and create brand advocates out of existing customers.
The addition of YouTube connect which aims to match new services such as Twitter's Periscope and Facebook Live will make it easier for marketers to engage their audiences on this platform.