Thirteen Export Companies Recognized for Their Contributions to the Economy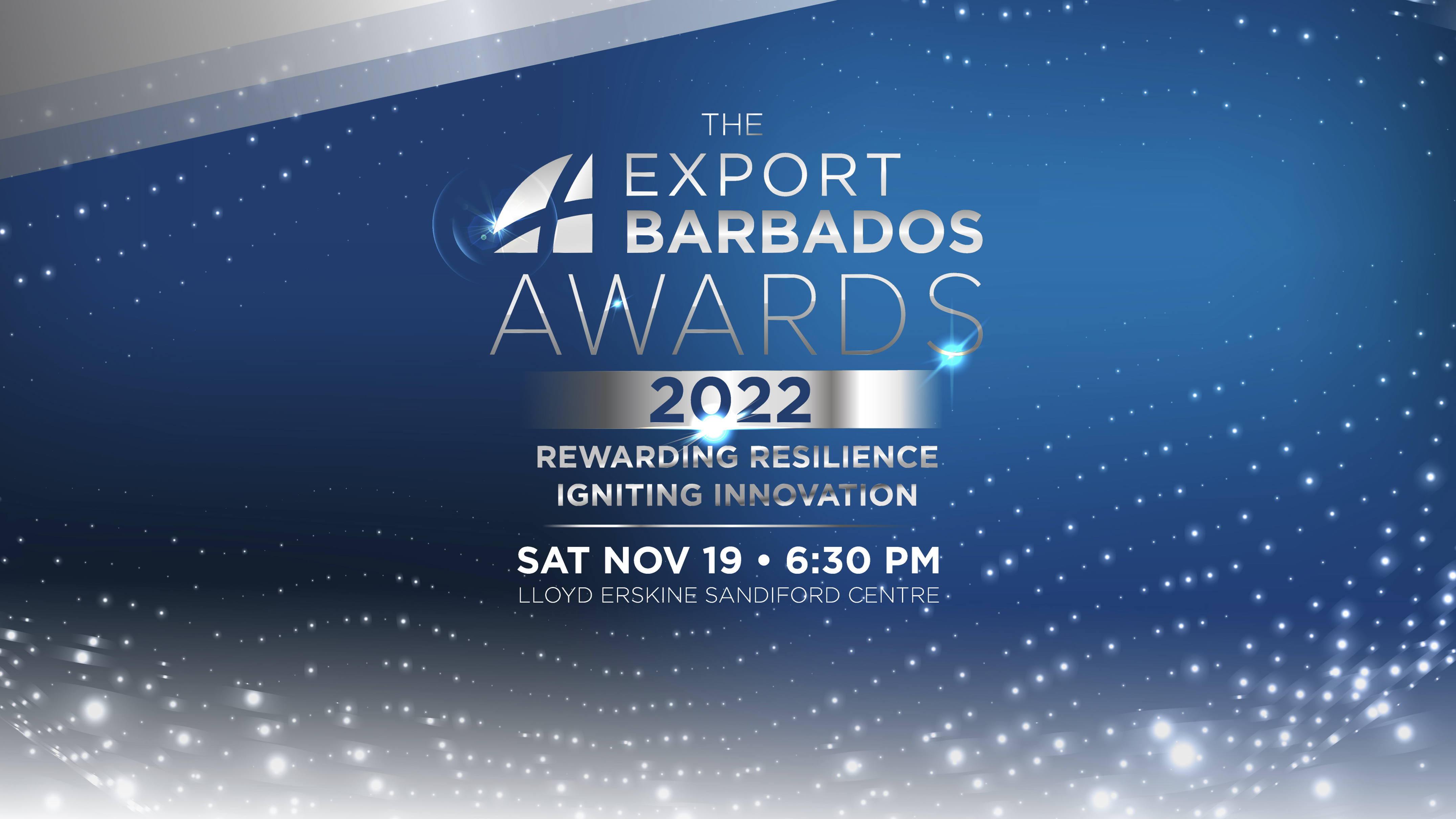 The exporting efforts of 13 Barbadian companies were recognized on Saturday, November 19 when Export Barbados (BIDC) hosted its inaugural awards ceremony celebrating the vital role exporting plays to the country's economy.
Approximately 150 leading figures in business and industry gathered at the Lloyd Erskine Sandiford Centre for the inaugural Export Barbados Awards 2022. This year's awardees are the crème de la crème of existing and emerging companies representing a diverse array of sectors and industries.
Mark Hill, Export Barbados (BIDC)'s Chief Executive Officer announced in his welcome remarks that the corporation will soon launch the International Food Science Center. He noted that this facility will assist local businesses in sectors such as sauces and condiments to build capacity for exports and conduct the necessary testing and certification procedures needed to gain entry into currently inaccessible markets.
Adding to Hill's comments, Chairman of the Board of Export Barbados, Adrian Padmore, said the Corporation is confident that Barbados has the potential to be truly competitive within the Caribbean and beyond. Padmore added that Export Barbados is not just seeking to make existing exporters more responsive, but also working to ensure Barbados is attractive to international manufacturers and companies that choose to domicile here and use Barbados as an export hub.
Meanwhile, Minister of Industry, Innovation, Science, and Technology Davidson Ishmael lauded the accomplishments of exporters in his feature address. He said they did not give up during the challenging times and instead etched out opportunities from every crisis they faced.
Ishmael added, "Coming out of these last two-and-a-half tumultuous years, it is a credit to your resilience each and every time that you have gotten up to design, to manufacture, to engineer, to produce, and to export goods and services that are known and loved by businesses and consumers across the world. Through it all you have contributed to Barbados' commendable performance and to many Barbadians still being able to earn a living."
In addition to the companies that were recognized, three appreciation awards were also presented to the former Minister of Industry and International Business Ronald Toppin; former Permanent Secretary, Ministry of Industry and International Business June Chandler; and former Chairman of the Board of Export Barbados (BIDC), John Rocheford.
The exporter awards were distributed as follows:
Prime Minister's Award — West Indies Rum Distillery
President's Award — Barbados National Oil Company Limited
Certificates of Excellence — Arawak Cement Company Limited, McBride (Caribbean) Limited, Mount Gay Rum Distilleries, Roberts Manufacturing Company Limited, and West Indies Rum Distillery
The Design, Ocean, and Bio-Economy Awards — Arawak Cement Company Limited, Doyle Offshore Sails Ltd. and West Indies Rum Distillery, respectively
Service Excellence Award and Emerging Exporter Award — Selecta Charts and Hello Naturalle, respectively
Bronze Award — Berger Paints Barbados Ltd.
Silver Award — Preconco Limited
Gold Awards — McBride (Caribbean) Limited and Caribbean Label Crafts Limited
Platinum Awards — Doyle Offshore Sails Ltd. and Lenstec Barbados Inc.