Local Delegation off to Franchise Expo South in Florida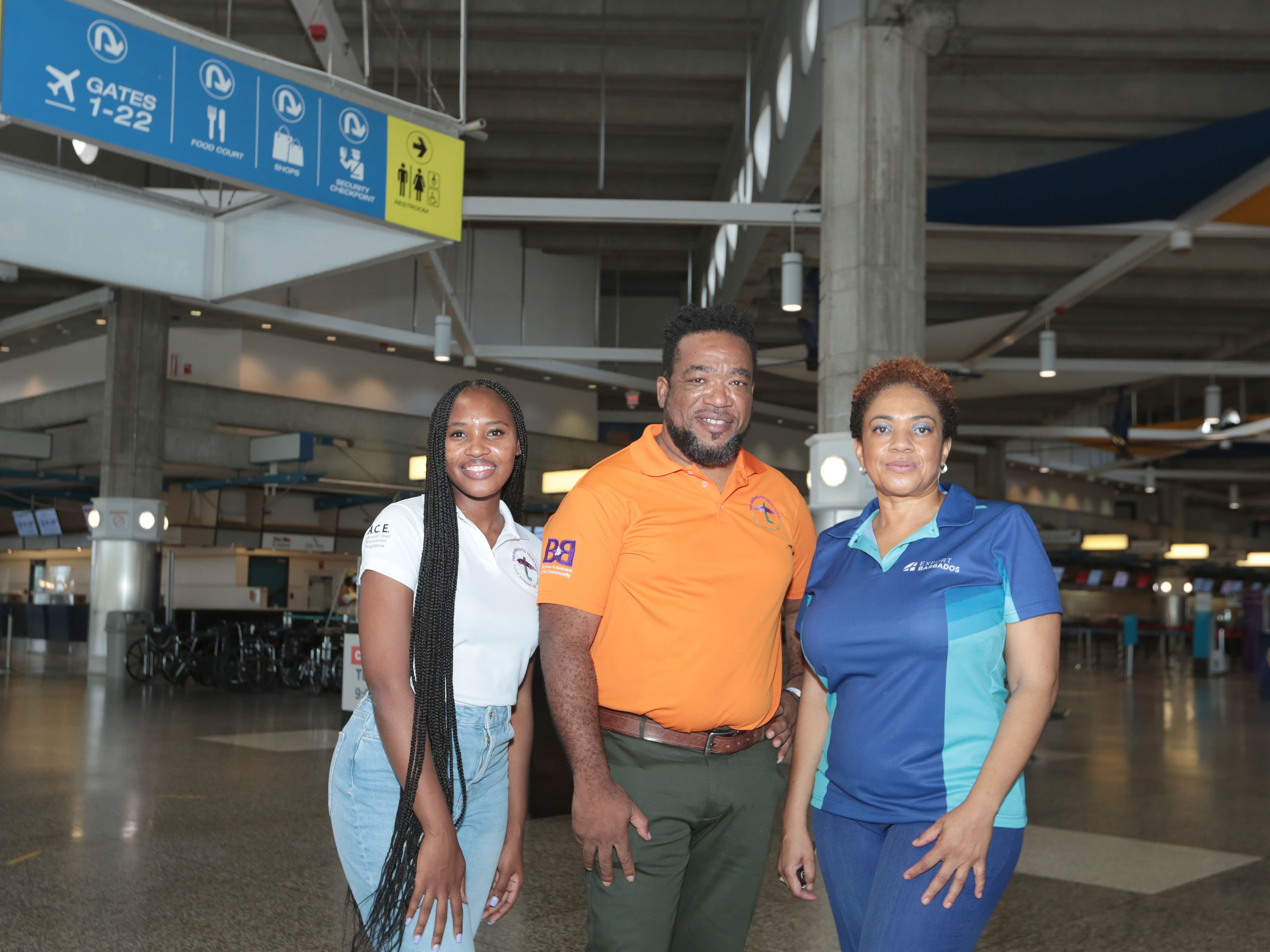 A delegation comprising officers of Export Barbados (BIDC) and the Barbados Trust Fund Limited (BTFL), as well as a representative of a local food business departed this week for Fort Lauderdale, Florida, to attend Franchise Expo South, scheduled for September 9–10, 2022.
The local business traveling to Florida is Delicious Treats. Delicious Treats will be one of more than 100 exhibitors registered to pitch their franchises to prospective franchisees at the two-day event, which is being held at the Fort Lauderdale Convention Center.
The event promises to put people interested in becoming small business owners in contact with leading franchise brands across various industries and investment levels. The Expo's conference program will also provide significant insights for attendees on topics such as franchising a business, expanding a business through franchising, and operating a successful franchise.
Leading the delegation, which is being facilitated by Export Barbados, is the Corporation's business development officer (BDO), Sheena Thorne. She explained that the Expo provides an excellent opportunity for Export Barbados and the BTFL, as business support organizations, to learn new techniques to help local businesses reach new levels of development and take their products and services beyond the shores of Barbados.
"Export Barbados is leading the charge of increasing revenue from exports to US $1 billion by 2030. Apart from direct export, franchising is another model to achieve that goal. It is in alignment with the strategic focus of Export Barbados, which is to provide as many avenues and opportunities for businesses in Barbados as possible. We are giving two entrepreneurs the opportunity to experience the Expo, and the knowledge we, the officers, gain will be brought back to Barbados and shared with other businesses. We want entrepreneurs to recognize [that] franchising is a viable option to leverage brands and quality products and services locally, so as to export them to the world," said BDO Thorne.
General Manager of the BTFL, Gerry Amos said they are keen to have representatives attend the Expo to understand more about franchising and the opportunities that exist.
"We are extremely happy for the opportunity provided by Export Barbados, for Team Trust Loan to go to this Franchise Expo. It would afford us the opportunity to come back to Barbados and share the knowledge gained with our entrepreneurs on how to offer their products up for franchising. I really want to thank Export Barbados and Mr Mark Hill for his vision and for including the Barbados Trust Fund Limited. He has seen the value in downstream micro enterprises having the opportunity to come up stream to export Barbadian products into the international market and this is commendable," he stated.
Owner and CEO of Delicious Treats, Shawna Rollins, is excited to be going to her third Franchise Expo, and with the support of Export Barbados, she will be exhibiting for the first time with the goal of selling Delicious Treats franchises. She is encouraging Barbadian businesses, regardless of size, not to limit their export potential and to consider franchising to take their businesses to new heights and earn foreign exchange. Rollins looks forward to the Caribbean hosting a franchise expo, attracting investors worldwide to buy into regional franchises.
Rollins continued, "Sometimes some of us from small island states like Barbados limit ourselves; we think we are too small to go into other markets. For years customers have been saying to me, 'You need a location in Trinidad, you need a location in St. Kitts, St. Lucia, etc.', but I never thought of franchising. Then I could not find a local or regional mentor in franchising that I could get assistance from, and I am hoping that having gone through the process, I can mentor and help entrepreneurs here and across the Caribbean franchise as well. Too often we think what comes from overseas is better than what we have, but we need to take what we have to the international market and let them see we are just as good."
Franchise Expo South is sponsored by the International Franchise Association and hosted by MFV Expositions, which has been bringing the franchise world together for more than 30 years.