The Cruise Ship MV Oosterdam is the First Inaugural Vessel for the Winter Season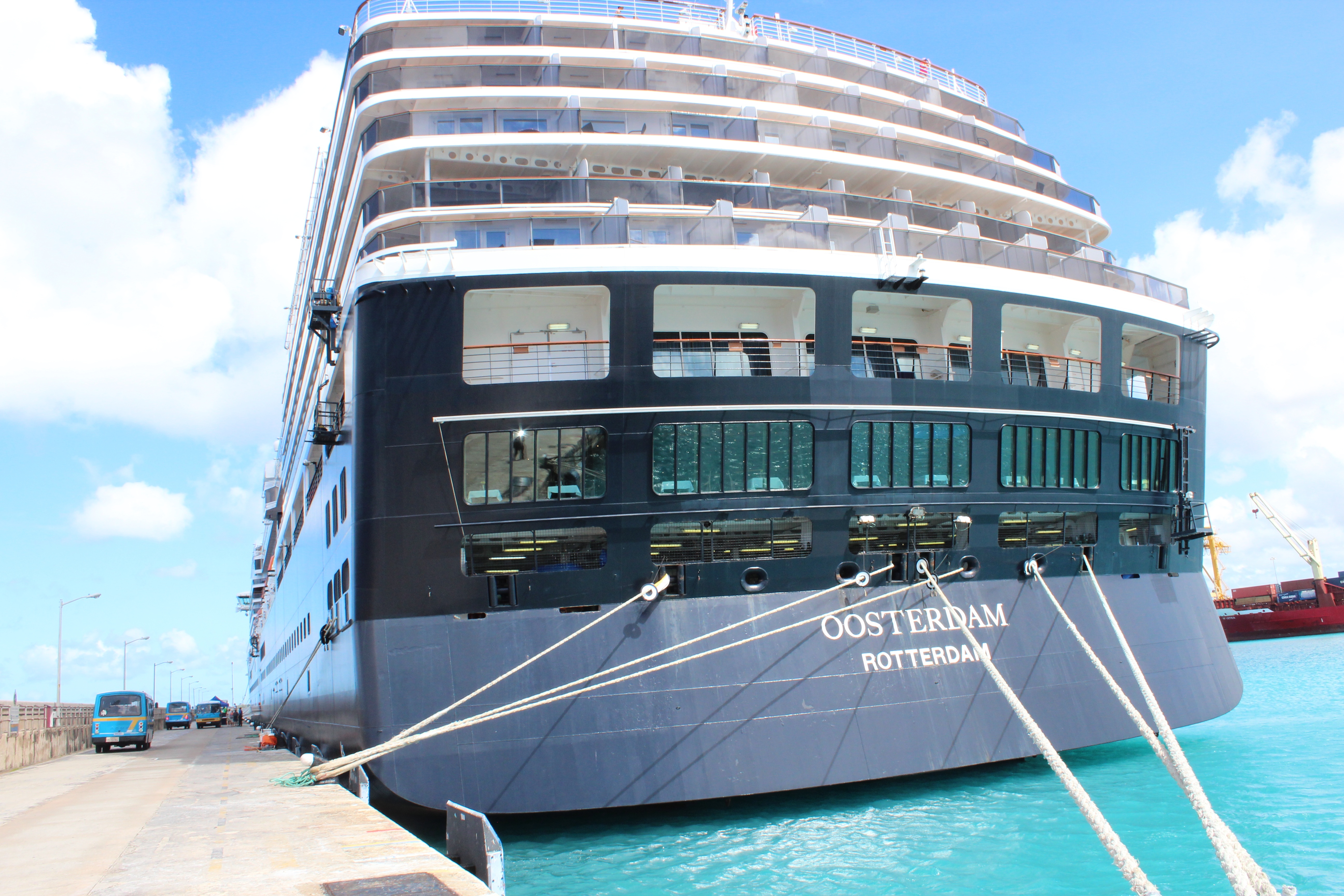 Bridgetown, October 31, 2015 - The cruise ship MV Oosterdam made its inaugural call on to the Bridgetown Port today. This call marks the start of the winter season which promises to be a bumper one for the island with 16 new ships set to call on the Bridgetown Port this year, a record number for a single season.A small party including officials of Barbados Port Inc., the Barbados Tourism Marketing Inc. (BTMI) and shipping agents, Platinum Port Agency Inc. visited the ship to officially welcome Captain, Michiel Willems and his charge of 800 crew and about 1900 guests to the island.
Neville Boxill, speaking on behalf of the government and people of Barbados welcomed the captain and expressed delight that Oosterdam was kicking off what is forecasted to be a record winter season for Barbados. "New ships are always welcomed to Barbados, but the MV Oosterdam is very special because it is opening the 2016 winter season. I saw some of your passengers leaving the ship, and I am sure that they will have a very good time exploring all of what the island has to offer. We look forward to hosting you on all your port calls for the rest of the season," said Boxill.
Ian Stewart, Divisional Manager, Terminal Operations, BPI did the official plaque exchange with Captain Willems. The captain in thanking the officials said that it was not his first visit to the island since he visited before on another ship and, therefore, knew first hand of the island's beauty and was sure that passengers would have a good time on this visit. "This is the first time that the Oosterdam is doing this particular eleven day route, and we look forward to coming back here because the island is always a very attractive one for passengers," he said.
The MV Oosterdam is a Holland America Line vessel, which is, a division of Carnival Corporation. It started its new route from Fort Lauderdale and made it way to St. Maarten and St. Lucia before docking in Barbados. It leaves tonight for Martinique and will stop in St. Thomas and the Bahamas before returning to Fort Lauderdale. The 285 meters long cruise ship is carrying mainly mature guests with an average age of 58-59 years old.