Norwegian Getaway Makes Its Inaugural Visit To Barbados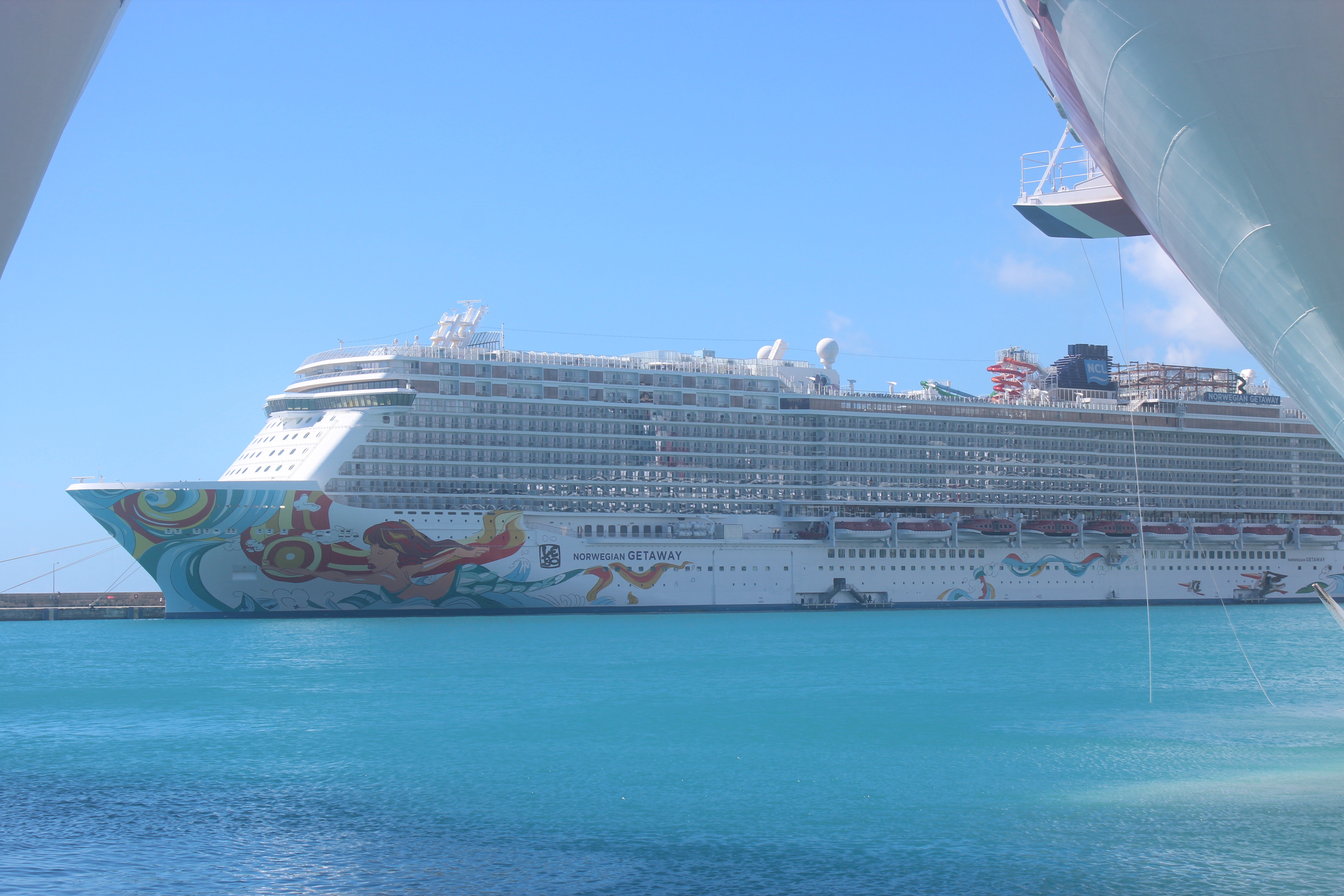 Bridgetown, November 7, 2015 - The cruise ship Norwegian Getaway made its inaugural call to the Bridgetown Port today, the third of sixteen inaugural ships expected this season. Officials of the Ministry of Tourism and International Transport, Barbados Port Inc., and shipping agents, Platinum Port Agency Inc. officially welcomed the new vessel, which was built just last year.
Norwegian Getaway has an innovative, industry-first open-air promenade designed to connect guests with the ocean along with 28 dining options, five water slides, and three levels of activities in the sports complex.
Permanent Secretary in the Ministry of Tourism and International Transport, Donna Cadogan, welcomed the Captain and crew on behalf of the government and people of Barbados. " We are very excited that you have made this trip to Barbados. Cruise tourism is the fastest growing area of the business and we are working very hard to maintain this trend and we expect even further growth in the future," she said.
Captain Rune Myre said that he was happy to return to the island since his first visit in 2007 for the Cricket World Cup on board the Norwegian Crown. He said that returning to Barbados today was very special for him since it is 17 years to the day that he started his sea career with this same company, Norwegian Cruise Line.
"Today is a very special day for me with the Norwegian, we are building bigger and better ships and Barbados is one of the few countries in the region developed to handle ships of this size. On this trip we have about 3400 guests on board and 1666, crew, he said. He added "you have to have an experience for the guests so that they demand that we come to the island. They can buy diamonds anywhere, but they want to come here to experience the ocean, the wind on their face, catch a fish and experience things they can't get at home."
The customary plaque exchanges were done by Kenneth Atherley, Divisional Manager, Corporate Development and Strategy on behalf on BPI, Donna Cadogan on behalf of the Government and Martin Ince on behalf of Platinum Port Agency Inc.