Olympic Week Kick-off with Lecture/Discussion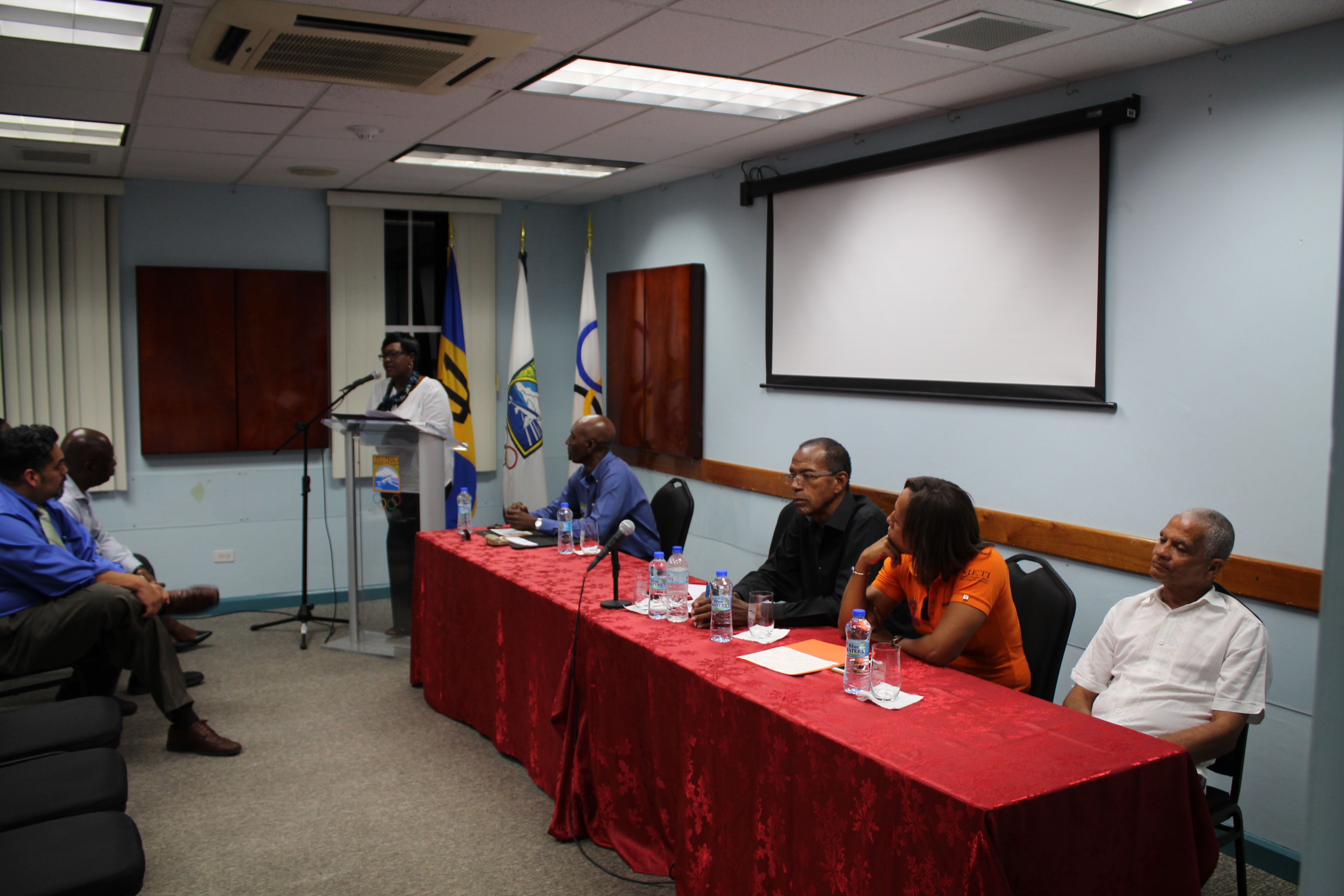 The Barbados Olympic Association Inc. (BOA) kicked off the annual Olympic Week observation with an electrifying lecture/panel discussion on the topic, "Sports as a pathway out of poverty."
Director of Criminal Justice Research and Planning Unit, Cheryl Willoughby delivered the lecture, which was punctuated by thought-provoking anecdotes from panelists, Mac Fingall, a former teacher and sports coach, Ytannia Wiggins, Barbados Community College Tutor and Country Coordinator for the A Ganar Program and Grand Master Sports Administrator, Adrian Donavan.
Willoughby said that the research coming out of her department identified dysfunctional families and poor parenting as two criminal risk factors present among youth offenders. "The family is the most important institution in the life of a child. For a child to reach his /her full potential whether at sports, academics, t
he arts, or any areas important to the development of the child, family support and encouragement must be present" Willoughby said.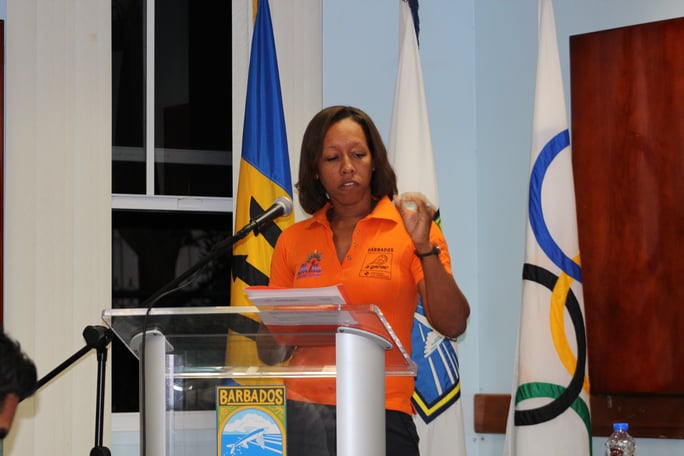 One key statistic pointed out by the panelists was that most of the incarcerated and at-risk youth on the island had never taken part in organized sport. They all touted the value of sports to development including team building, leadership, learning to cope with disappointment, managing stressful situations, belonging to something greater than oneself and being recognized by peers and the public for your efforts. These values, they agreed, contributed to well-rounded individuals who can transcend poverty, violence, and deviant behavior.
Assistant Secretary General of the BOA, Cameron Burke, acting as host of the event, explained that the worldwide observance of Olympic Day is much more than just a sports event. "Olympic Day is a day for the world to get active, learn about Olympic values and discover new sports. Based on the three pillars move, learn and discover, National Olympic Committees are organising sports, cultural and educational activities throughout the world."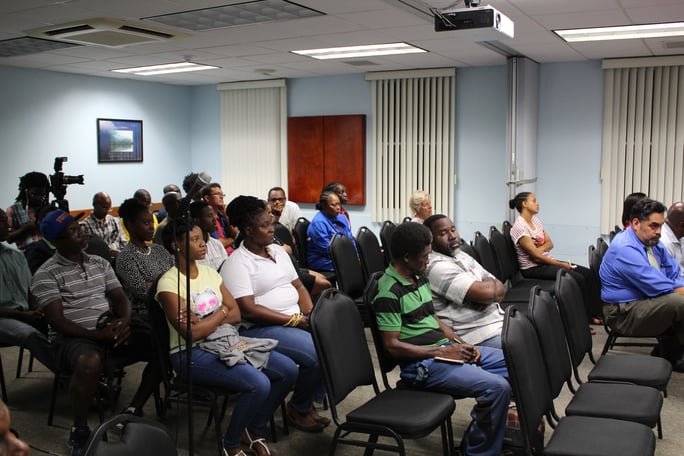 Burke said the lecture discussion fell under the educational pillar and added, "for us here at the National Olympic Committee of Barbados, we will be embracing all three pillars as we too celebrate this annual event. Our sports pillar will be on show on Sunday, June 25, with the staging of sporting events at the Garrison Savanah. On Olympic Day, June 23 the cultural pillar will engage schools from within our neighboring community here at the Olympic Center. Apart from museum tours, our team will be organizing road tennis, hopscotch, and marble pitching, among other games."
The meeting was well attended by officials from the US Embassy, national sports federations and community-based organisations.