NCCP Level 3 Coach Training Continues at Olympic Centre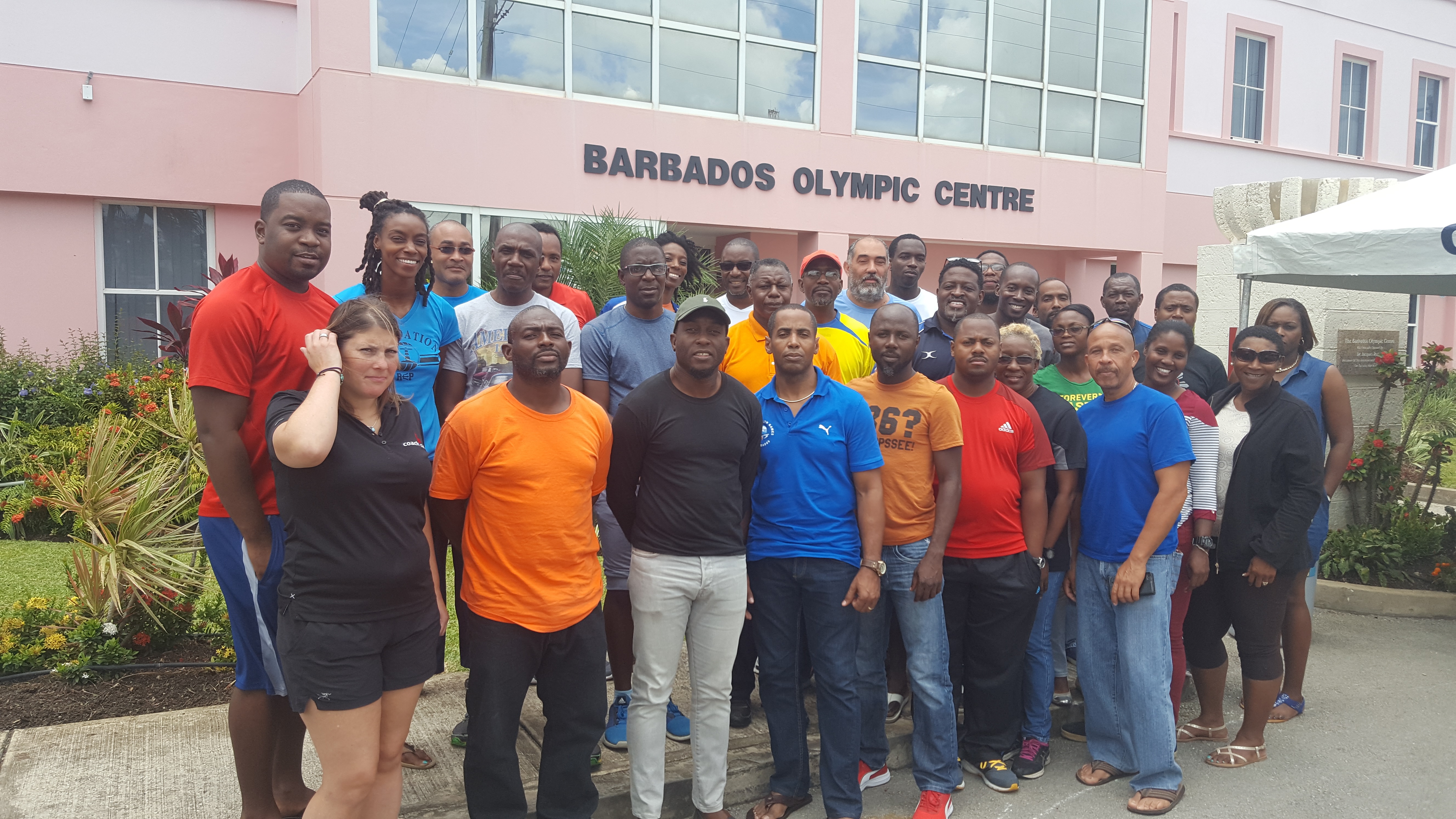 Local coaches are benefiting significantly from international training, aimed at providing them with the theoretical knowledge of sport science to help boost the level of coaching in this country, and improve the long term performance of athletes.
This Coach Education Program, delivered through a series of coaching clinics, was initiated by the Barbados Olympic Association Inc. in collaboration with the Coaching Association of Canada and Olympic Solidarity in 2015, and is conducted by Canadian instructors. The program targets local coaches of National Federations, sport associations and primary and secondary schools. To date, more than 200 coaches have been trained to Level 1 and 100 trained to Level 2 of the National Coaching Certification Program (NCCP) - the basis of coach education and training in Canada.
In July, Level 3 of the NCCP commenced and is scheduled to continue from November 23 - 28 at the Olympic Centre, under the leadership of Mr Neale Gillespie of the Coaching Association of Canada. Thirty coaches are currently enrolled in the seven-month program which started in July and will end in February 2018 with the final phase of training.
It is anticipated that this Level 3 training will "raise the bar" in terms of coach education, given that many local coaches have not had formal training in this area. As it stands, many of our coaches, former athletes themselves, have only a technical background in the sport in which they coach.
This knowledge usually comes from techniques picked up during their own athletic training, but can be a hindrance. The outcome can be two-fold - short term gains by the athletes coached by these individuals and long term losses, as athletes fail to continue to improve due to burn out, injury or loss of interest in the sport.
The hope is that as the coaches begin to utilize the sport science content of the program, it will help to enhance the level of coaching and to build a stronger cadre of athletes across disciplines. In respect of the latter, athletes will likely not only continue to improve their performance, but remain longer in their chosen sport, rather than quitting in frustration at an early age.