IABC seminar puts the spotlight on corporate writing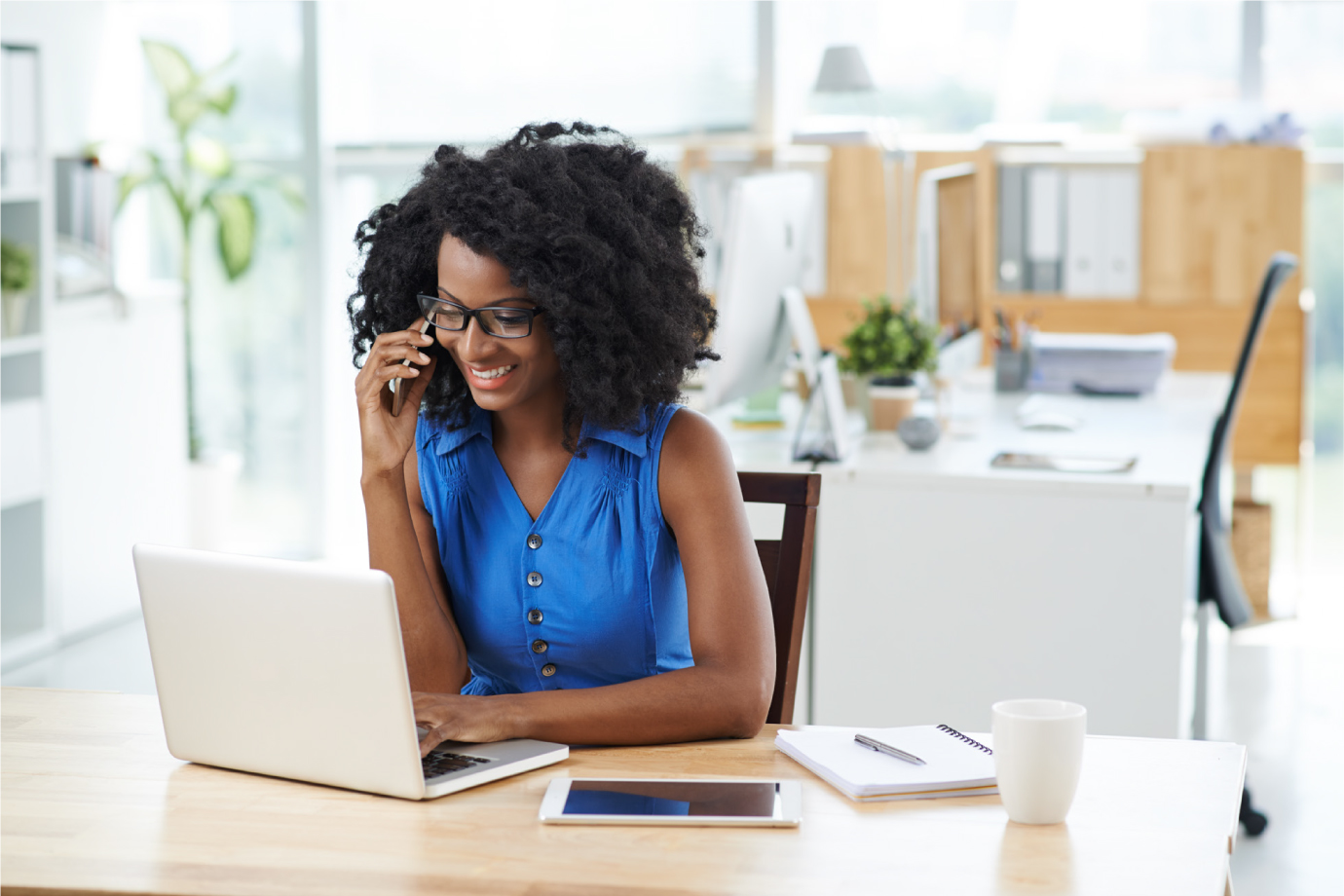 Corporate communication professionals will be given a close-up look at how to write for organizations when the Barbados Chapter of the International Association of Business Communicators (IABC) hosts its final professional development workshop this coming Thursday, October 27, titled "How to Write Like a Pro."
Presented by Richard Thomas, the Principal of Clarity Communication, the seminar will cover corporate writing ranging from press releases to feature articles, opinion pieces, and thought leadership pieces. The seminar, which will take place at Bagnall's Art Gallery in Pelican Village, Princess Alice Highway will run from 5.00 p.m. to 7.00 p.m.
An award-winning editor and writer who has worked in Canada, Australia, and Barbados, Thomas has spent 40 years helping organizations and their senior executives to produce communication that supports their organizational goals.
President of IABC Barbados, Dr. Pamala Proverbs, said she was pleased to host the in-person professional development workshop, which would help to strengthen the writing skills of professionals. "We in IABC, like most organizations, have been fighting to keep our association alive coming out of the pandemic," Dr. Proverbs explained. "We were able to do more over the last year than we anticipated. We had two online professional development workshops, and this one by Richard is a great way to finish off our year. We are very passionate about the profession and our status within organizations, and we are hoping to mobilize all the communicators on the island to come out and advocate for professional standards. This is very important to communications having a permanent place in the C-Suite rather than being there by invitation."
Registration for the seminar will open at 4.30 p.m on the day of the seminar, and the cost of attendance is $75 for IABC members and $100 for nonmembers.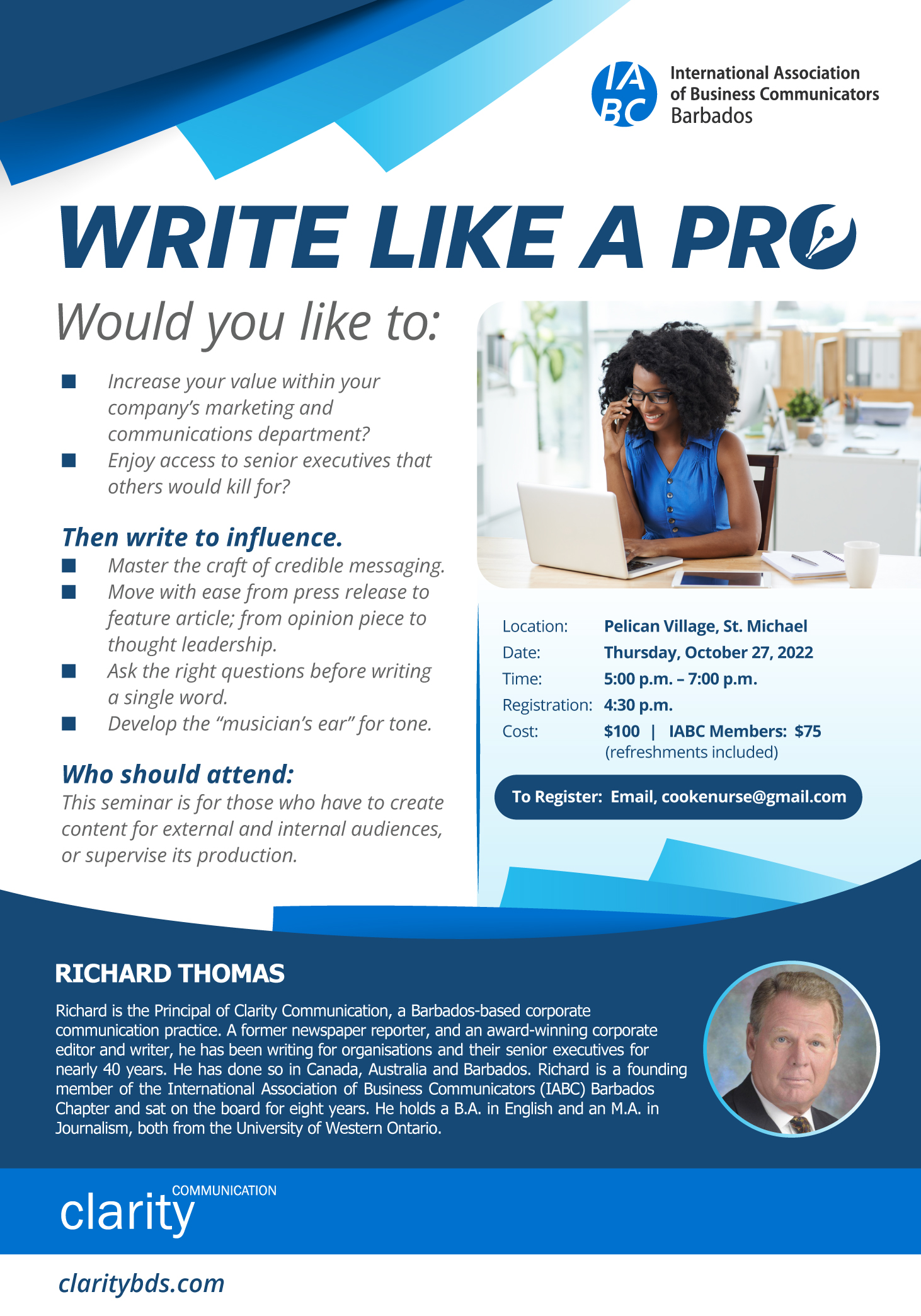 About IABC
IABC serves professionals in the field of business communication, bringing together the profession's collective disciplines. We deliver on the Global Standard in communication through our educational offerings, certification, awards program, resource library, online magazine, and annual World Conference. We support our community of business communication professionals with innovative thinking, shared best practices, in-depth learning, and career guidance.