FOROMIC Promoted At BCCI Luncheon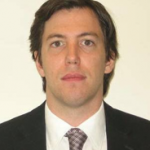 The Barbados Chamber of Commerce and Industry's monthly luncheon, scheduled for the Hilton Hotel on Wednesday July 25 is one in a series of events leading up to the premier event for micro enterprise development, FOROMIC XV.
FOROMIC, organized annually by the Inter-American Development Bank's (IDB) Multilateral Investment Fund (MIF), is the leading event for the discussion of microenterprise and small business development, microfinance, and innovative entrepreneurial models and solutions in Latin America and the Caribbean. It will be held at the Lloyd Erskine Sandiford Centre from October 1-3, 2012 and is expected to fuel and reshape the small and medium sized enterprise (MSME) sector.
Members and visitors to the BCCI luncheon will be treated to a stimulating presentation by Project and Investment Officer with the MIF, Francisco Rojo, and will be given a glimpse into what they can expect at FOROMIC. Rojo's topic will be the theme of FOROMIC XV: Unlocking Entrepreneurship: Towards Innovative Solutions and he will also focus his presentation on the work of the MIF in the area of MSME financing and Entrepreneurship in the Caribbean and Latin America.
The IDB, MIF and the Government of Barbados are hosting FOROMIC XV jointly. Former Head of the Civil Service, Mrs. Avril Gollop, is heading the local organizing committee on behalf of the government. She will also deliver brief remarks at the luncheon on the fantastic prospect that FOROMIC presents for Barbados.
Over 1,000 persons from across Latin America and the Caribbean, as well as from other IDB member countries such as the United States, Canada and China, are expected to attend FOROMIC XV. The event presents an excellent opportunity for entrepreneurs at all stages and business persons to network and to share best practices with other entrepreneurs and executives from across the hemisphere.
To attend the Barbados Chamber of Commerce Industry luncheon please register at www.barbadoschamberofcommerce.com. For information on FOROMIC or to complete online registration, please visit: www.foromic.org.