Bayview Hospital Is Community-focused This Christmas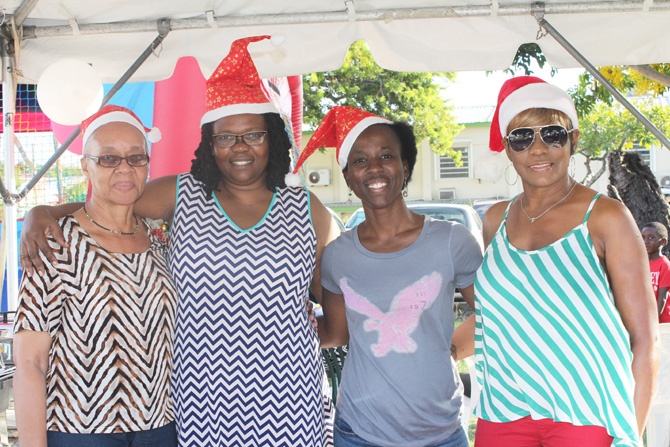 Bayview Hospital staff coming together for the Bay Primary Christmas party.
Bridgetown – Bayview Hospital has treated Bay Primary School students to a special Christmas party to raise their spirits during this year's holiday season. This long-running Bayview staff initiative has again been commended by the local community and is just one of the Hospital's ways of giving something back, especially at Christmas time.
Hosted by a team of dedicated Bayview staff, the party was a great success with both children and parents enjoying their evening of fun, food and festivities on the Hospital's grounds. The jumping castle provided much playtime and laugher, while special guest Annie the Clown entertained the children with face painting. Bayview staff distributed donated gifts and made sure everyone was taken care of amongst all the dancing and singing to Christmas carols.
Grandmother, Shirley James from the Bayland said it was wonderful that Bayview had thought to have a party for local children. "It's very considerate of the Hospital to come together and think about the children in the area during this time. I've never heard of a hospital doing something like this before but it's something businesses should do more often," she said. "Everyone is really enjoying themselves – what a great Saturday evening of fun. Thank you Bayview!"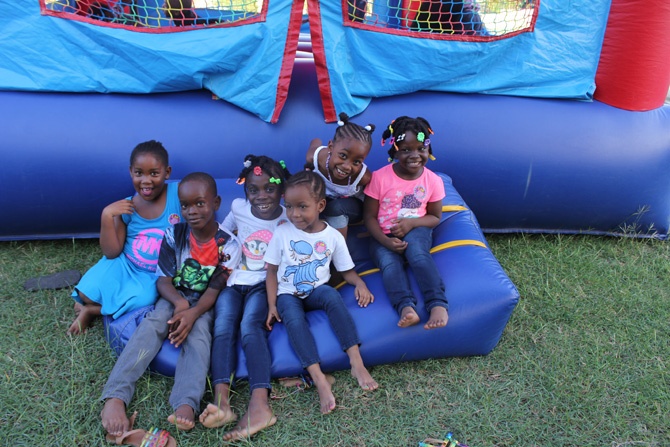 Bay Primary students enjoying the jumping castle at their Christmas party.
The Hospital is continuing to demonstrate its commitment to being at the forefront of not only medical services on the island, but also in matters concerning the community. Bayview Hospital Administrator, Winifred Edwards said the party was a real team effort by staff and something they held close to their hearts. "The Bayview staff really rallied together this year to continue our tradition of celebrating Christmas with our local community," she said. "We have adopted a more community-centred approach to how we operate as we realise not only must we provide the upmost care for our patients, but also to the health and well-being of the community at large. Servicing the whole community is of great importance to Bayview Hospital and we are proud to be able to live and breathe this philosophy."
Bayview Hospital is continuing its corporate social responsibility efforts into next year, with several community events and activities planned for 2016. The privately owned and operated health facility has been in business for 25 years, providing the highest standard of medical care in Barbados and across the region.