Barbados Port Inc. welcomed MSC Fantasia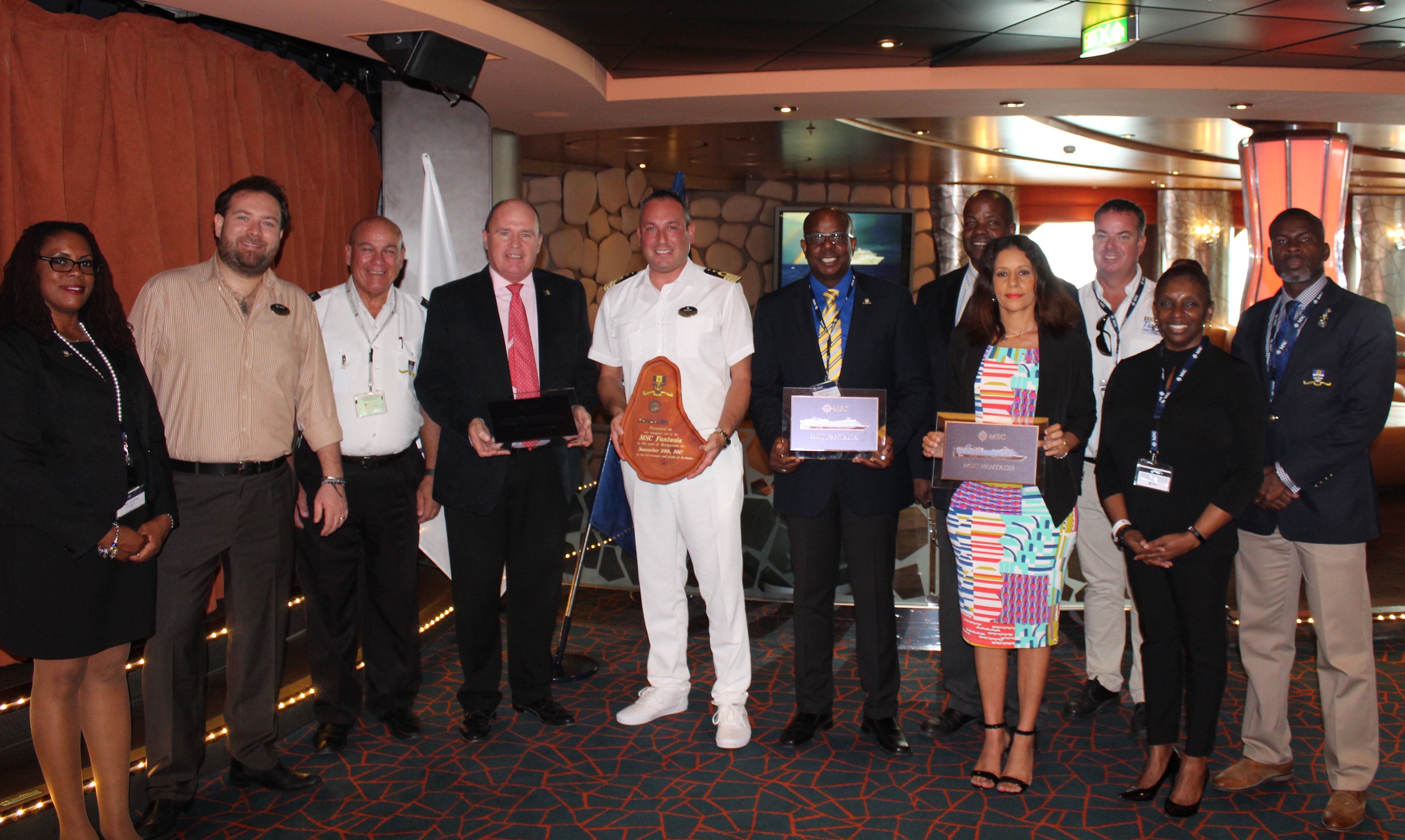 Barbados Port Inc. welcomed the stylish MSC Fantasia to the Port of Bridgetown for its inaugural call last Friday morning. The 18-deck ship is the first Italian ship of the Fantasia-class. It has been in operation since 2008 and offers a typical Italian atmosphere onboard.
Speaking at the official inaugural ceremony and plaque exchange, recently promoted Cruise Captain Stefano Aiello, expressed his pleasure at returning to Barbados after visiting some time ago. "We are pleased to come here and bring one of the biggest MSC cruise ships to the island. MSC is a family owned company, in fact it is the only cruise company that is owned by a family. We hope for the future to make many more trips to this beautiful island."
The inaugural plaque was presented to Captain Aiello by Manager Terminal Operations Ian Stewart, who welcomed the captain, crew and passengers to the island. Stewart said their visit came at a special time for Barbados, as November is the month of Barbados' independence celebrations.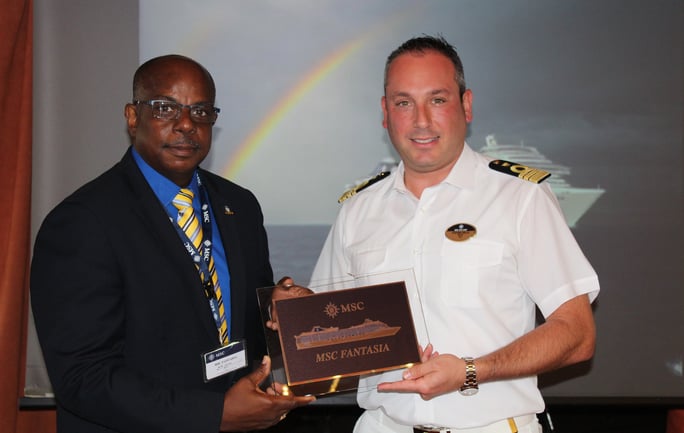 Captain Aiello presenting to Manager Terminal Operations, BPI, Ian Stewart.
"We are very pleased at this significant time in our country's history to present you with a piece of our paradise, to commemorate your first visit here to Barbados," said Stewart in reference to BPI's signature gift made of Barbadian mahogany. "We are truly delighted to have been chosen as a stop on your itinerary, and are confident you will enjoy your stay on our beautiful island."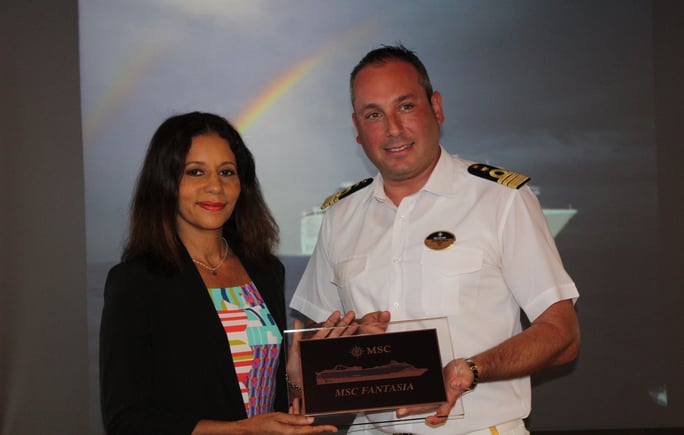 Director Cruise at the Barbados Tourism Marketing Inc. (BTMI) Cheryl Franklin with Captain Aiello during the plaque exchange.
MSC Fantasia carried 4363 passengers and approximately 1370 crew members. The cruise ship provides guests with the most authentic Mediterranean experience, offering designer themed lounge bars, a disco, casino and a Broadway-scale theater featuring world-class performances. Other amenities include sporting facilities, an aqua park complex and 4D Cinema.
The Port of Bridgetown was the first Caribbean port of call for the cruise ship which arrived from Spain and continues on to Martinique.
Featured Image: MSC Fantasia's Captain, Stefano Aiello along with specially invited guests onboard the cruise ship.