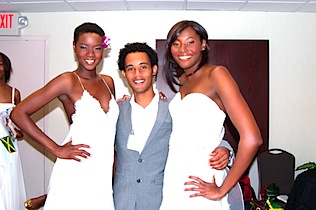 D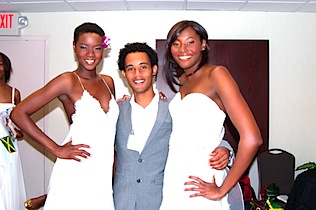 estination theme vacations are the latest tool being used in the region to stimulate the tourism industry. So says Dave Cox of the Barbadian based Caribbean Bride Magazine.
Caribbean Bride Magazine was featured last month at the inaugural Destination Weddings and Honeymoon Expo in New York.
The Destination Weddings and Honeymoon Expo is a new venture of The Worldwide Group Travel in partnership with the Jamaica Tourist Board. The "Jamaica Only" event was held at the Holiday Inn Westbury in Carle Place.
Cox, who also produced the fashion show for the Expo said that The Worldwide Group Travel has found that in this challenging economic climate, it is still possible for a bride to have the wedding of her dreams. Jamaica is being promoted as providing the perfect combination of a luxury wedding location, romantic honeymoon destination and the affordability that today's bride is seeking.
He said that his magazine's target market is not only persons residing in the Caribbean but also couples from North America and Europe. The magazine in essence is a tool to promote the Caribbean as an ideal wedding paradise and we are already on sale throughout the US. This event is a perfect place for us to promote the magazine and our website and we are honoured to have been invited to take part.
Vendors to the new Destination Weddings and Honeymoon Expo included traveling photographers, hair stylists, make-up artists, creators of wedding favours and invitations, and a web designer who helped brides create personalized wedding websites.
Due to the event's overwhelming success the Jamaica Tourist Board has asked Worldwide Group Travel and Caribbean Bride to produce five more Expos in the coming months in Philadelphia, Baltimore, Miami, Atlanta and New York.