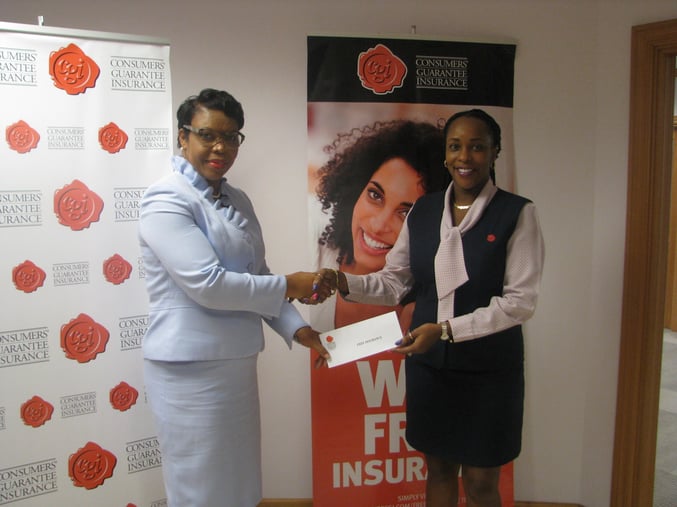 As top insurance firm CGI Consumers' Guarantee Insurance Co. Ltd continues to bring good luck to Barbadians, it stayed true to form on Wednesday, September 9, by rewarding Avril Wickham with free home insurance for one year.
The human resources officer at the Caribbean Broadcasting Corporation (CBC) said she first spotted the CGI 'Win Free Insurance Promotion' on Facebook, and went for it.
"I just entered the competition for so, and decided I could either win or lose," said Wickham, who called CGI a few days later to request an insurance quote for her motor car.
Two weeks later, she received a call, and was delighted to hear she had won free home insurance for a year.
"I felt very good actually. That's one expense I will not have to cover this year," said Wickham, who could not recall ever having won anything.
The lucky lady, who was not a CGI client before, received her prize voucher from CGI Broker Account Executive, Amanda Nurse, at the company's Warrens office.
Competition winners are drawn monthly and receive one year's free CGI home or car insurance. The insurance policy prize is valid for up to one year if winners are not in a position to immediately redeem their prize.
The competition began on May 4, 2015, and customers can continue to go online and fill out the entry form at www.insurecgi.com.