Ninth CGI 'Win Free Insurance' Winner Claims Prize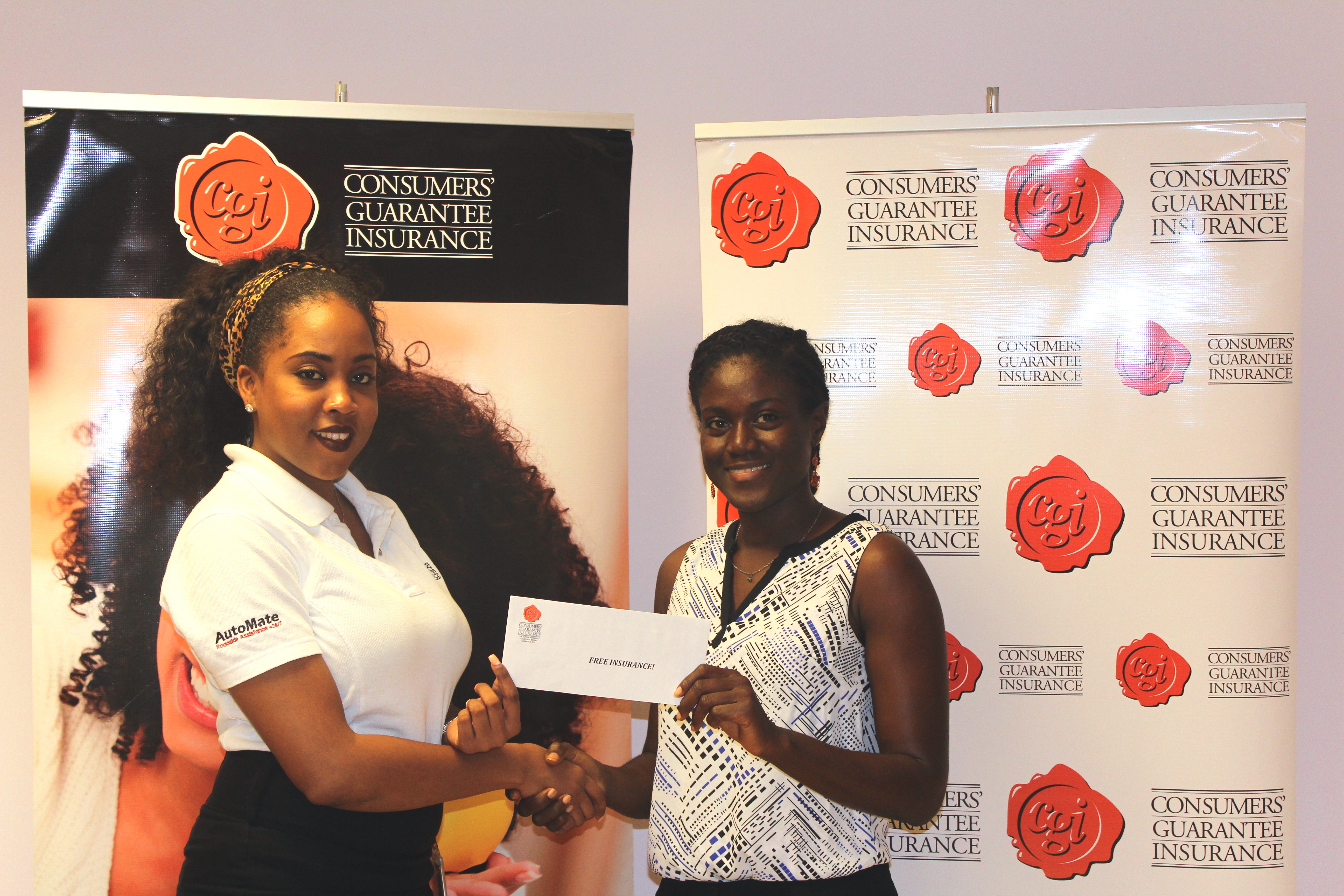 Bridgetown – CGI Consumer's Guarantee Insurance Co. Ltd. (CGI) customer, Nicole Atherley from St. Philip is the latest winner of the CGI "Win free insurance for a year" promotion. Atherley, CGI's ninth winner has opted to use her prize to extend the insurance coverage of her 2003 Grand Vitara.


When asked what motivated her enter the insurance promotion, Atherley explained, "I saw it advertised on Facebook and just entered to see if I could win something … and, I actually did!"

She said she was surprised to receive the call to tell her she'd won. "I had forgotten that I'd even entered, so it was a very pleasant surprise – I'm very happy about it!" she said as she received her prize from CGI's Marketing Representative, Karla Yearwood.

Yearwood said that CGI is thrilled by the level of interest in the promotion. "It's a very popular promotion, and we are overwhelmed with entries," she said. "It is growing tremendously – people love it, and CGI is proud to be giving back to the community, in whatever way we can!"

The "Win free insurance" promotion started on May 4, 2015, and winners are drawn monthly to receive a prize of one year's free home or car insurance. Another bonus to the competition is that if winners are not in a position to immediately redeem their prize, the insurance policy is valid for up to one year. Eligible persons can go to the CGI website and fill out the online entry form for their chance to win.