Press Release: Healthy Caribbean 2008 Conference/September 29, 2008/PRMR
Inc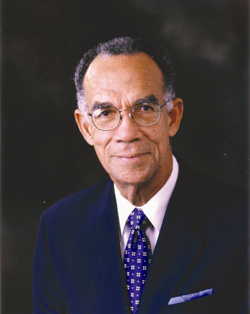 Recognizing the high health and financial costs of chronic diseases to
the region, one year ago Heads of Government of CARICOM countries met in Port of Spain and
expressed a determination to reduce the suffering and burdens of chronic
disease to the citizens of our region.
The Heads of Government expressed
full confidence that the burdens of these diseases could be reduced by
"comprehensive and integrated preventive and control strategies" at the individual, family,
community, national, and regional
levels, and through "collaborative
programmes, partnerships, and policies
supported by governments, private sectors, nongovernmental organizations, and our other social, regional, and
international partners".
From 16-18 October, a wide spectrum of partners from throughout CARICOM
countries will come together at a civil society conference to be held in Barbados to
plan civil society's response to the chronic disease epidemic in the region.
The conference will be supported by the Caribbean Development Bank, the Pan
American Health Organization, the Barbados Ministry of Health, National
Insurance and Social Security, the InterAmerican Heart Foundation, and the
Heart and Stroke Foundation of Barbados, which is the local host organization,
Caribbean and internationally
will help participants understand the magnitude of the problem and identify
what the evidence shows to be the most effective methods to slow and reduce the
epidemic".
Prime Minister of Barbados, the Hon. David Thompson, will give a feature
address at the opening of the conference on the 16th October. Sir
George Alleyne, the Caribbean's leading
proponent on health matters, Chancellor of the UWI and Director Emeritus of
PAHO, will receive the InterAmerican Heart Foundation Science of Peace Award
and deliver the 4th Science of Peace Lecture, on the 17th
October at the Sherbourne Conference Centre.
This event will be sponsored by the Faculty of Medical Sciences, Cave
Hill Campus of the UWI in celebration of its recent establishment. Then, on the 18th October the 5th
InterAmerican Heart Foundation Journalism Contest Awards on Tobacco Control
will be presented in recognition of outstanding publications by journalists in
the region on tobacco avoidance issues.
<;All people, organizations and communities throughout the region need to
act now," Prof. Hassell commented, "to slow the epidemic of chronic diseases by
taking the well known steps of getting regular physical activity, not smoking,
eating healthily and maintaining average body weight, and controlling diabetes
and hypertension for those who suffer
from these conditions."