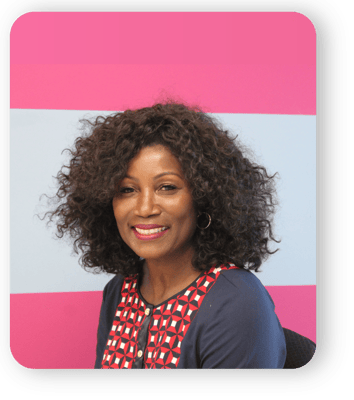 Public relations is a practical field. Research in the area started in 1950 as an "offshoot of mass communications research" when practitioners saw themselves as primarily advocates working in the area of media relations. Over my 21 years as a public relations practitioner, media relations has remained very important. But there is more to public relations than I have experienced as an internal public relations officer and manager and now as an agency owner. This understanding has molded my philosophy as a public relations scholar and teacher.
- Dr. Pamala Proverbs, APR, ABC
As a scholar, I am devoted to making my research have practical value. This is not always the case because, "in some disciplines, the aim of research is to…generate new knowledge," which is necessary. However, coming from the Caribbean, a region that is still developing, I am devoted to research that will improve the lives of the underprivileged and disenfranchised. Building on this goal as a teacher, I am also determined that my students learn how to employ the theoretical grounding that they will gain in my classroom to not only benefit themselves but their communities.
Teaching is a chance to do something else that I love: share knowledge. For me, teaching is not just a career; it is a passion. I think the best teachers in the world are those who love to teach people and are experts in their craft.
Working every day in public relations feels like play to me. As a teacher, I hope that I can share my love and passion for the field with like-minded souls or maybe win over some who are unsure of their career paths. This means I must convey excitement and intrigue. Because I come from a rigid school setting that is based on an outdated British pedagogical system, this might be a constant challenge. At times, Freire et al. reminded me about my own schooling. They said, "The teacher talks about reality as if it were motionless, static, compartmentalized, and predictable. Or else he expounds on a topic completely alien to the existential experience of the students." I want to make the complex simple and the mundane interesting. I plan to do so by bringing technology and cases based on my own experience into the classroom.
Preparation is key to a smooth delivery, and all my class plans are prepared beforehand and tailored to the educational level of my students. Unlike the transmission model of learning which I experienced as a child, my goal is to engage students by creating a learning environment that is modeled after the best educators' techniques.
Students should be able to have access to all the professional tools in the classroom from computers and cell phones, to the latest communications platforms. Of course, this will be done in a setting that has some level of structure. Jang, Reeve, and Deci found that the best classrooms are ones that combine structure with some level of autonomy support. Structure does not mean being controlling nor does autonomy equal chaos. Rather, the teacher is one who clearly communicates expectations, takes the lead at times, and marks boundaries. She also provides opportunities for student self-expression and discovery. This is the typical environment that I strive for in my own classrooms.
I have had extensive experience teaching media relations to executives and how they should speak and present themselves in the media. I also have been a netball coach who taught this sport to primary and secondary school students earlier in my career. I blend my experience with these two diverse groups into my approach to teaching public relations to undergraduates. I give undergraduates the same level of respect that I gave to my executives, along with the patience and detailed instructions that I gave to my secondary students. Most students in my classes are encountering public relations for the first time; therefore, my approach is to teach all first-time students as if each course is a new adventure that the students and I will discover together.
Open discussions, therefore, are very important in all my classes because information flows, not just from teacher to student, but also from students to teacher and student to students. In addition, public relations is a spotlight discipline so my students must be prepared to share their work in the public forum, which is the class community.
I treat all students equally and with respect, and I am willing to go the extra mile to help every student succeed. I assess my students and give them opportunities to discuss issues with me outside of class in any areas they might need extra help. In return, I expect the same level of respect from students. I do not tolerate disrespect of any kind in my classrooms and, because I am a black female, I am particularly averse to racist or sexist commentary. That being said, I am not a hypersensitive individual, and I do have a healthy sense of humor.
Finally, there is an old Barbadian saying that "the proof of the pudding is in the eating" meaning that results are important. I believe in continual assessments to help students see if we are on the same page. I may give a number of quizzes, not to record for a final mark but just to see if students understand the material and if I need to adjust my delivery and engagement tactics, as has been suggested by Bain as a good teaching practice. I evaluate my students based on the level of their effort. Every student can pass my course if they apply themselves. There is always room for negotiation on special circumstances if it is requested respectfully. If I see students make an effort, I ensure those students cross the finish line successfully.