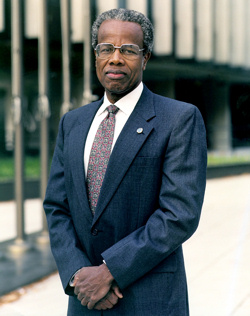 Science of Peace Lecture and Award/PRMR Inc./ September 25,2008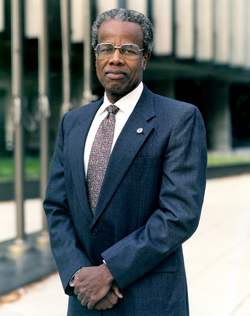 The spotlight on Chronic Non Communicable Diseases and their impact on Caribbean citizens continues in October when the Faculty of Medical Sciences of the University of the West Indies, hosts the prestigious Inter American HeartFoundations (IAHF) Science of Peace Lecture and Award Ceremony
Staged every other year, this years event is scheduled for the Sherbourne Conference Centre on Friday, October 17 at 7pm. This public event will be one of the major highlights of the Healthy Caribbean 2008 Conference which runs from October 16-18 at the Accra Beach Hotel & Resort.
World renowned Barbadian Sir George Alleyne, Chancellor of the University of the West Indies, has been chosen as this years award recipient. He is the first Caribbean citizen to receive this honour and to deliver the lecture. Sir George will speak on Peace, Pandemics and Pluralism.
The Science of Peace lecture and award was founded in 1993 in honor of the work of Dr. Paul Dudley White of the United States and Dr. Ren Favaloro of Argentina. Both saw health as a human right and paid particular attention to the social and economic context in which cardiovascular disease occurs.
The (IAHF) was established in 1992 and consists of a network of heart foundations, heart societies, tobacco control organizations, national resuscitation councils, and other organisations across Latin America and the Caribbean. Its mission is to reduce disability and death from cardiovascular diseases and stroke in the Americas. The Head office of the IAHF is located in Dallas, Texas, and there is a Caribbean office of the IAHF in Jamaica, with additional regional offices in Argentina and Mexico.