Renowned Economist Commences Mission in Barbados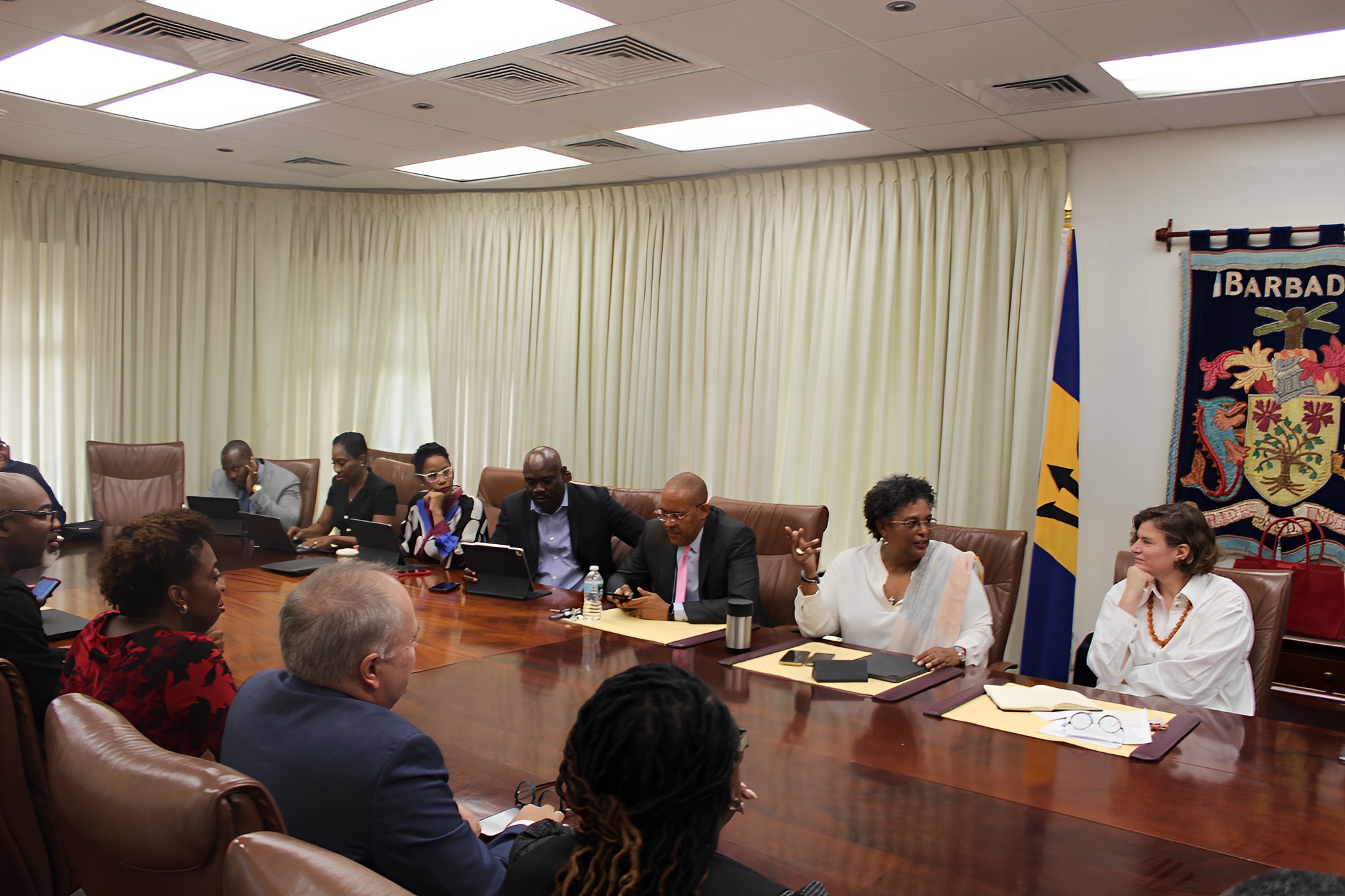 Leading world economist Professor Mariana Mazzucato, founding director of the Institute for Innovation and Public Purpose (IIPP) of the University College London (UCL), has been in Barbados this week, meeting with representatives of the public and private sectors. The IIPP Director is helping Government to map out a mission-oriented approach to developing the economy.
On Monday, Professor Mazzucato and her team - Chief of Staff Sarah Doyle and Policy Advisor Luca Kühn von Burgsdorff, accompanied by Chief Executive Officer of Export Barbados (BIDC) Mark Hill and representatives of several Government ministries and agencies, toured key sites showcasing essential elements of the Barbados economy. The tour commenced at Government Headquarters. Sites visited were:
Bushy Park, St. Philip, the possible location for a biopharma manufacturing facility

The International Food Science Center, Newton Industrial Estate, Christ Church

The future sites of the biogas plant and life sciences park, Newton Industrial Estate, Christ Church
The IIPP mission later met with Prime Minister Mia Amor Mottley, Senior Minister Kerrie Symmonds and Ministers Davidson Ishmael, Ryan Straughn, Senator Lisa Cummins and Senator Shantal Munro-Knight, as well as representatives of the trade union movement and private sector, at Government Headquarters. Following that meeting, the economist and her team visited Holetown on the West Coast, where they were updated on the Roofs to Reefs Project by Director Ricardo Marshall.
The IIPP mission concludes on February 4.