New Hospital Administrator at Bayview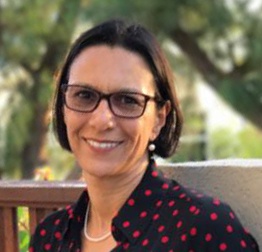 Bayview Hospital is pleased to announce the appointment of new Hospital Administrator, Mrs. Julie 'Jules' Reid. Jules Reid is a Registered Nurse who brings to Bayview over 23 years of international Healthcare experience in the areas of Nursing, Counselling and Management. She replaces previous Hospital Administrator Mrs. Winifred Edwards, who retired last month after 16 years of dedicated employment at Bayview Hospital.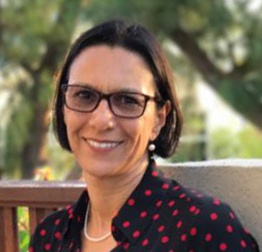 New Bayview Hospital Administrator, Mrs. Julie 'Jules' Reid.
Mrs. Reid previously worked with internationally-recognised health and treatment facilities in London, Antigua, Trinidad, and Barbados. She holds nursing qualifications from both St. Bartholomew's Hospital and the Royal London Hospital, as well as a Health Education degree from the City of London University. She is also trained in various specialities such as HIV/AIDS Management, Palliative Care, Teaching and Assessing, Ward Management, and Counselling and Drug Addiction. Her volunteer activities include feeding the homeless, and she was involved in various fundraising cancer research charities in the UK.
The new Hospital Administrator says her vast experience has given her the knowledge she needs to able to motivate others while at the same time being empathetic to patient needs. "I am passionate about Healthcare and social work which is a perfect fit for my new role as Administrator at Bayview. I am keen to uphold the high standard of care provided by the Hospital, as well as chart a new path forward towards expanding the services and facilities we can offer our patients," she says. An enthusiastic environmentalist, Reid says she is also determined to make Bayview Hospital a 'greener' service provider and continue to distinguish it as the best healthcare facility on the island.
Bayview Hospital has also recently launched a new allergy testing and treatment service, a one of a kind service on the island geared at addressing the high occurrence of allergies in the population. The Hospital is expected to continually modernise its facilities and extend its services under Reid's leadership.
The Bayview Board of Directors and staff officially welcome Jules Reid to the Hospital and wish Mrs. Edwards all the best in her retirement.