Ministry Of Health's CWD Focusing On Children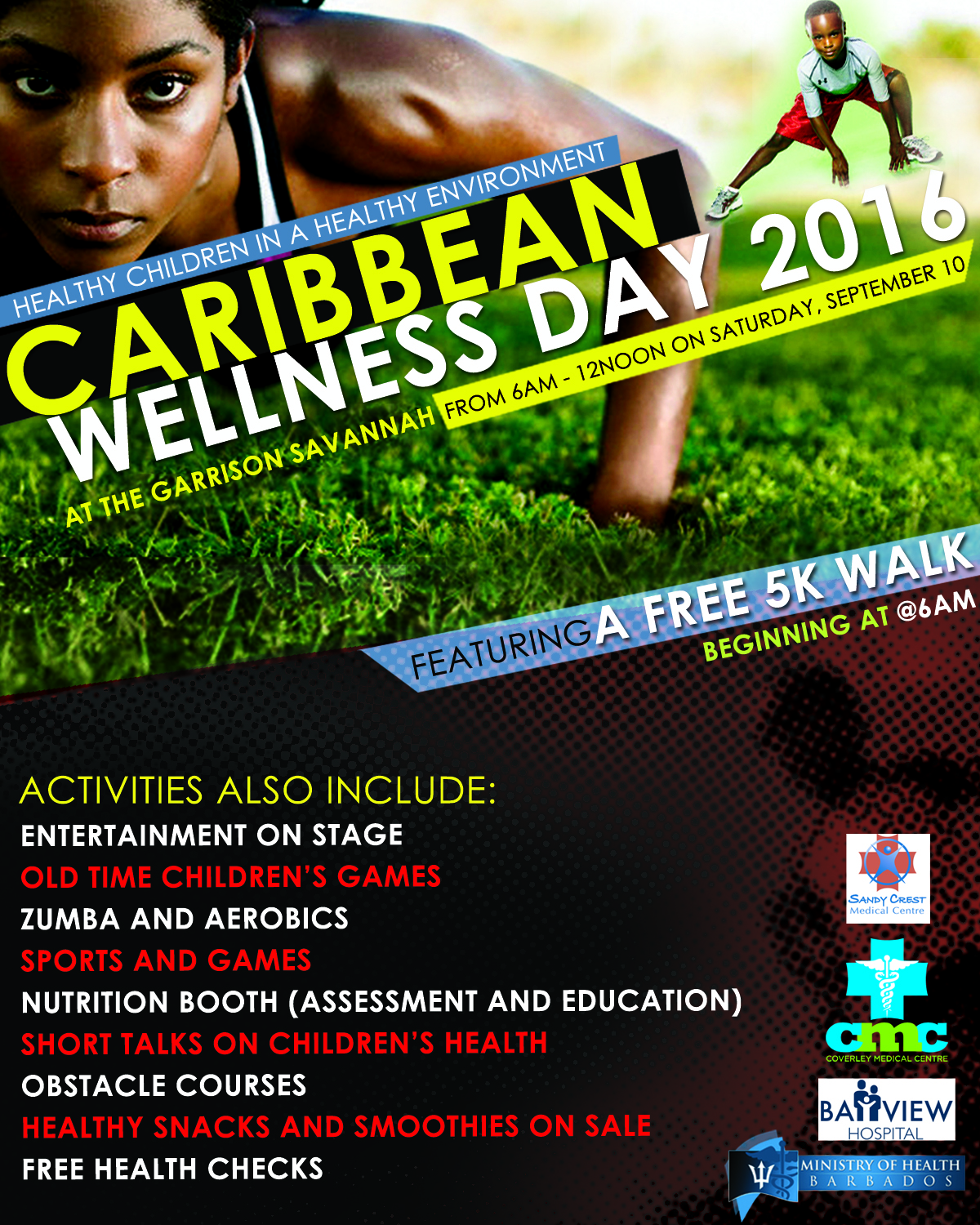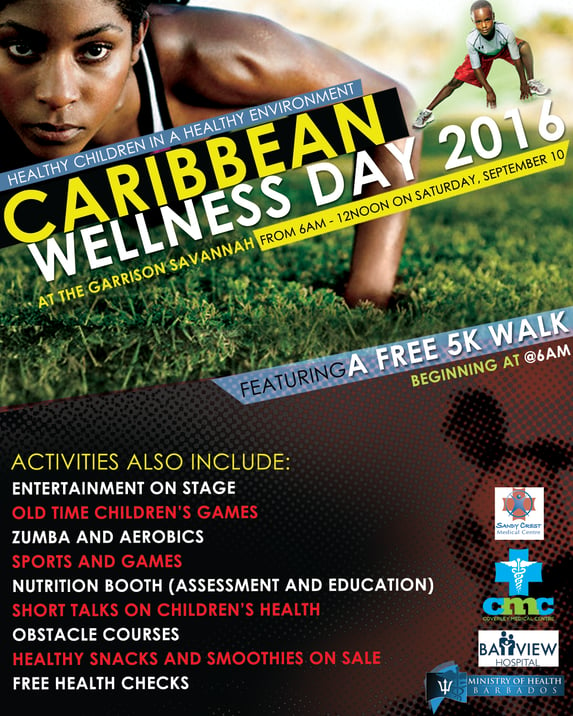 The Ministry of Health will be celebrating Caribbean Wellness Day (CWD) on

Saturday, September 10

with the theme
"
Healthy Children in Healthy Environments
".
CWD, established by the CARICOM Heads of Government, commemorates their landmark Summit held on September 15, 2007, in Port of Spain, Trinidad to discuss the social and economic burden of Chronic Non-Communicable Diseases (CNCDs) on the people of the region. CWD is celebrated on the second Saturday in September. It promotes physical activity, healthy eating, and elimination of tobacco use to reduce the risk factors associated with CNCDs.
In Barbados, the Ministry of Health will be hosting a 5K Fun Walk and health fair at the Garrison Savannah. The Fun Walk is free and will begin at 6:00 am. Senior Health Promotion Officer, Denise Carter-Taylor said that the Ministry is encouraging families, youth groups, youth sports clubs and the general public to come out and be active on CWD.
"The fight against CNCDs is a continual one and especially this year when we are celebrating 50years we wanted to also place the country's health on the agenda. We want Barbadians in their pledge to take Barbados forward as a strong nation to put health at the forefront of their plans. We cannot build a strong nation without healthy people, so we are hoping to get everyone on board building a better healthy nation, and we are starting with the children as they are our future. It is therefore very timely that the theme of CWD this year would focus on our children," George said.
The Fun Walk takes a circular route starting and ending at the Garrison and will be followed by a health fair from 7:30 am until to 12:00 pm at the Garrison Savannah.
The fair will offer a variety of displays, health information booths, fun fitness activities for adults and children, sports and games, health checks and healthy refreshments, all focusing on facilitating healthy environments for children.