FCAA Conference Beneficial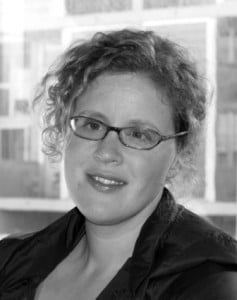 "We are very pleased that key players in the local market has seen it fit to come on board to support the conference as it will certainly be a landmark occasion for us providing valuable reinforcement of what we do on a daily basis," he said.
The Federation of Caribbean Associations of Architects 8th Biennale and Congress features a dynamic line up of local, regional and international speakers who will be presenting on a range of topics; including Architectural Heritage, Caribbean Identity and Its Evolving Aesthetics as well as Haiti: Regeneration and Sustainability.
The Biennale will bring together some of the greatest architectural minds from the Caribbean and the USA to speak about their past and current experiences working in the region.
Co-founder of the international charitable organization, Architecture for Humanity, Kate Stohr is the featured speaker of the Biennale. Stohr is well known in the international architectural fraternity for her focus on architectural solutions to humanitarian crisis and bringing professional design services to communities in need. She has raised more than US $4 million for community development and rebuilding in the wake of the Southeast Asia Tsunami and Hurricane Katrina.
Well- known Caribbean historians, Professor Henry Fraser and Dr. Karl Watson, will also address the audience on the particularly interesting area of Architectural Heritage and the historical development of architecture in Barbados.
Several local manufacturing companies will also have the opportunity to display their products, as the conference hosts a trade show which is open free of cost to the public. Among those featured at the tradeshow will be the Biennale's gold sponsors Berger, Oran Ltd and Aqualoc.
Registration for the conference and its seminars is open to the public. For more information please contact Akera Browne or Mariama Branker at info@prmrinc.net or 438-7592.