CGI Announces Eleventh Winner of Free Insurance For A Year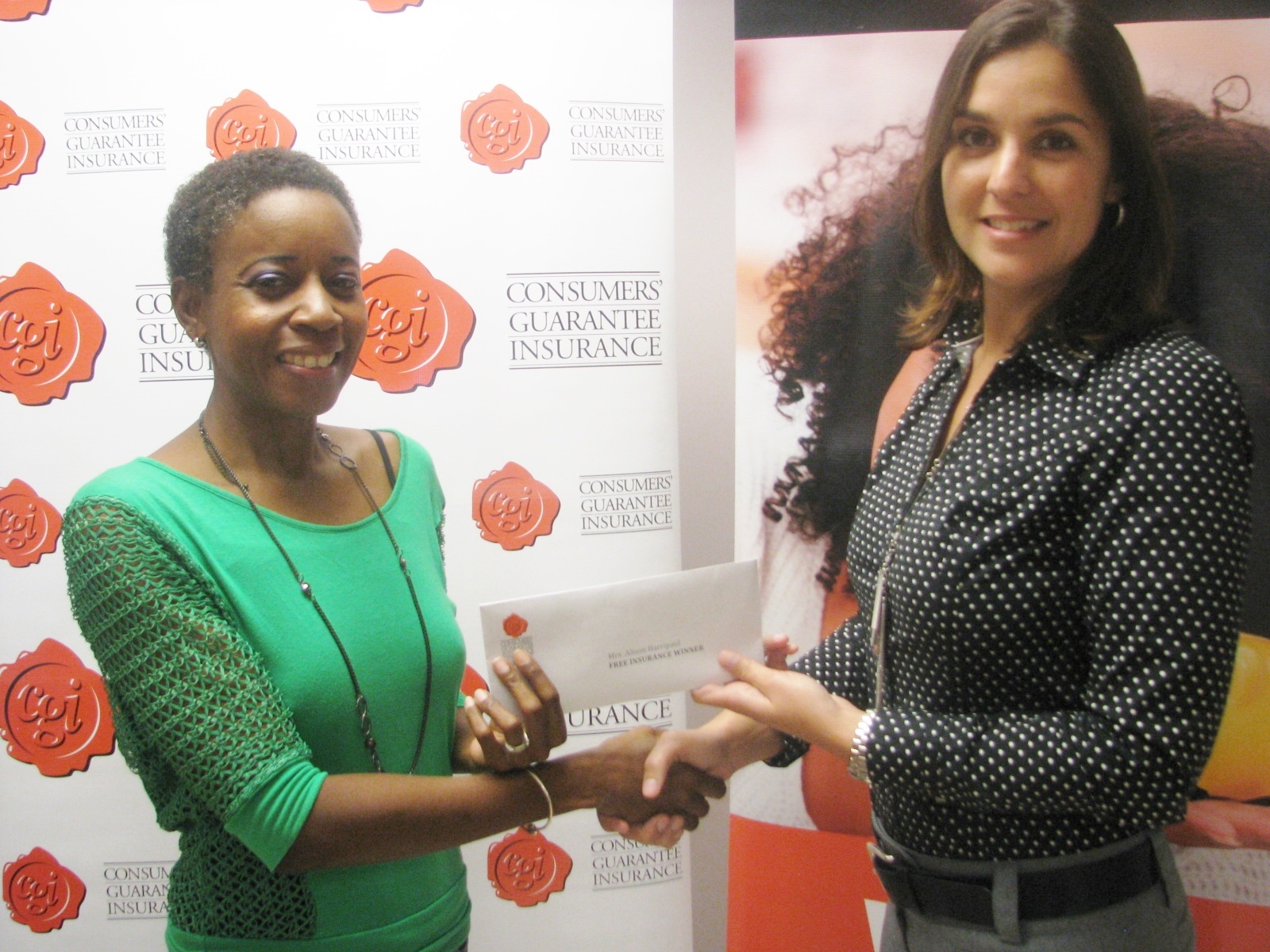 CGI Free Insurance winner, Alison Harripaul, accepting her prize from Sarah Farmer, Human Resources Manager at CGI Warrens

IF YOU have been a CGI customer for as long as Alison Harripaul, you know some treat will be coming your way sooner or later. But Alison did not expect anything as wonderful as Free Insurance For A Year!
There she was at work last November trying to promote her boutique via social media when she came across CGI's promotion on Facebook. "I said to myself that I only had to send an email to enter the competition so I did just that," she recalled.
Two months later, she got a call from Karla Yearwood, CGI's customer service representative (marketing), telling her she had won free insurance for one year.
Shortly before, however, Alison received her annual call from CGI reminding her to pay her premium, but this time she said, almost prophetically, that she hoped to be one of their free home insurance winners. "A few days afterwards, Karla called me! It was indeed a pleasant and welcome surprise. It has helped me tremendously," said Alison. "When you're an entrepreneur, things are usually here and there, so every little bit helps. I'm very grateful," she added.
Alison has been a CGI customer for over 20 years, starting with her first motor insurance policy as a teenager; and through the decades she has noted the company's innovative offers, including no-claim discounts on home insurance policies and AutoMate.
"I have seen and admired how CGI innovate," said the former trading operator who runs a boutique and a food business with her husband.