Bridgetown Port Welcomes Carnival Sunshine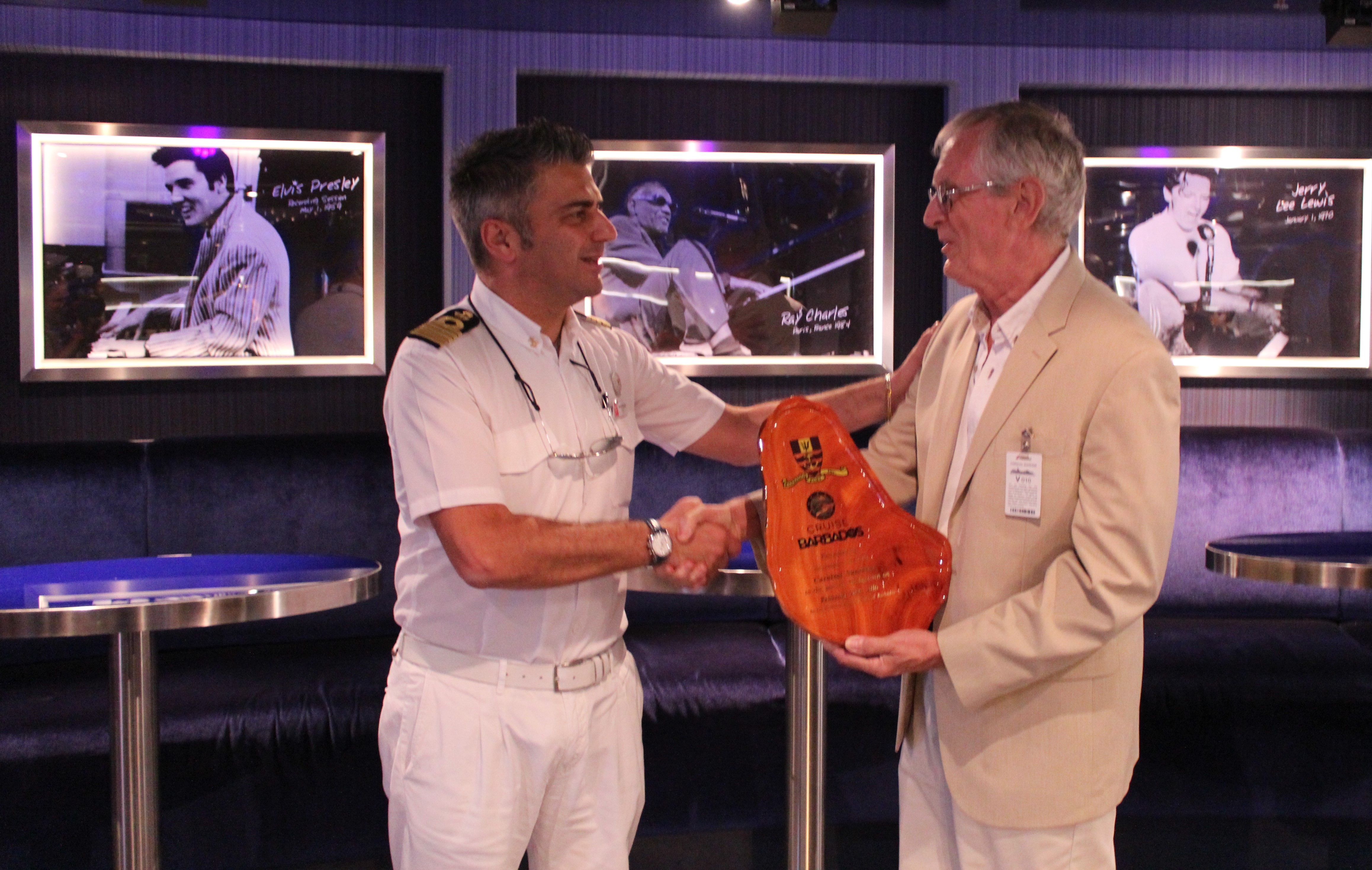 Caption: Michael Weetch, Director, BPI (right), presenting the Barbados plaque to Captain Andrea Catalani (left)
Officials at the Bridgetown Port welcomed the Carnival Sunshine on its inaugural visit to Barbados last Friday.
The newly renovated vessel, now the lead ship of the Destiny-class of cruise ships operated by Carnival Cruise Line, previously sailed into Barbados as the Carnival Destiny.
Barbados Port Inc.'s Director, Michael Weetch, led the official welcome party for the traditional plaque exchange ceremony, which included officials of the Barbados Tourism Development Inc., Bridgetown Cruise Terminals Inc. and Platinum Port Agency. Carnival's Captain Andrea Catalani was accompanied by senior officers.
Carnival Sunshine was the first passenger ship ever built to be over 100,000 tons as measured by gross tonnage. The 14-deck vessel features a number of bars, restaurants, theaters and a casino. Captain Catalani remarked that since the renovation in 2015, Carnival has been experimenting with a unique 13 day cruise called the Journeys Cruise. He explained, "The majority of our guests are old timers who travel regularly with us. They love the new Journeys Cruise so much that we are booked through 2017."
On this trip, the ship carried 3 200 passengers, comprised of predominantly older guests, and 1 200 crew. Sailing from Port Canaveral, Florida, ports of call along the way included St. Marteen, Dominica, Barbados, Tobago, Grenada, Martinique, St. Kitts and St. Thomas.
Carnival Sunshine, the 14th inaugural vessel to anchor in Barbados this winter season, is scheduled to be back in May.