Barbadian businesses to attend Agri-Investment Forum & Expo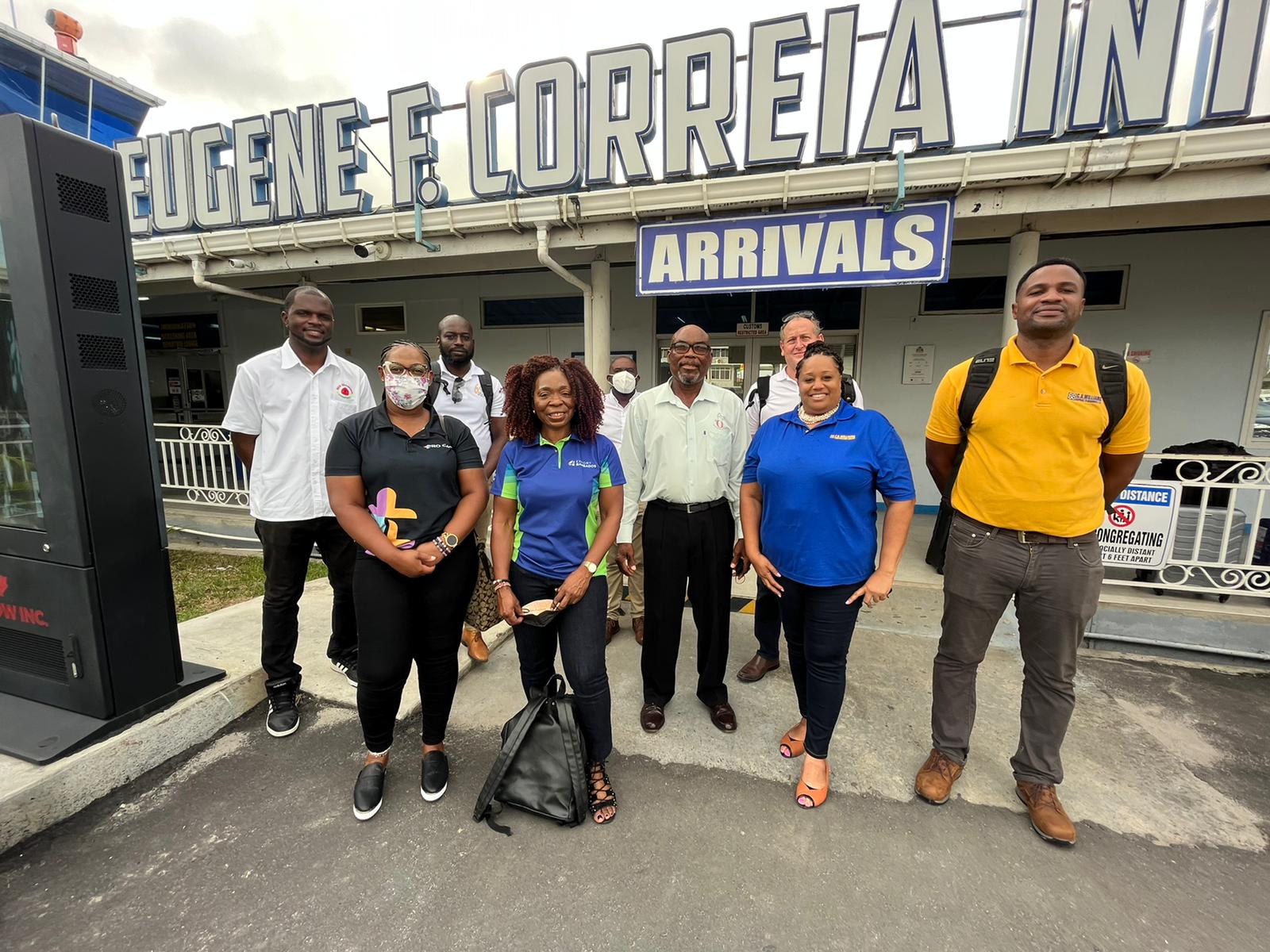 Yesterday, a delegation from Export Barbados (BIDC) and local agricultural businesses departed for Guyana to attend the inaugural Agri-Investment Forum & Expo, scheduled for May 19-21, 2022.
The local businesses travelling to Guyana are Red Diamond Compost, Pro Cage Supplies, O's Inc., 60 Acre Farm Inc. and C.O.Williams Farms. They will be among some 250 exhibitors who have registered to date to participate in the event, which is being held at the Arthur Chung Conference Center under the theme 'Investing in Vision 25 by 2025'.
The three-day event is one initiative in efforts to achieve a 25 percent reduction in the regional food import bill by 2025. This is to be realized by encouraging the CARICOM Member States to pursue accelerated and targeted investment in food production and the agricultural business ecosystem.
Leading the delegation is Business Development Consultant Taahir Bulbulia, who described the event as timely, pointing to the need to promote food and nutritional security across the region.
"Events like these are integral to the development of the agricultural sector and businesses in that sector, as we promote sustainability and resilience. COVID reinforced for us the importance of being sustainable in the way in which we eat, and the way we look at our agricultural sector. As you know, our food import bill is very high, it is vital that there is collaboration among local and regional farmers and established entities within our agricultural sector to bring it down".
Bulbulia is quite upbeat about the opportunity to showcase what Barbadian businesses have to offer to assist with developing the agricultural industry regionally and internationally. He said Export Barbados (BIDC) sees such opportunities as essential to reaching the island's export goals.
"We are committed to helping our businesses develop an export focus that will see them grow and increase their foreign exchange earning potential. Working with these agricultural companies essentially fits into our goal and vision of reaching USD1 billion in exports by 2030. Each of the Barbadian businesses will have a space at the pavilion to showcase their products, and they will have the opportunity to engage with and meet possible investors and business connections who can help further develop their products".
The Forum and Expo, which opens today, Thursday, May 19, is being hosted by the Government of Guyana and the CARICOM Secretariat. Heads of Government of CARICOM, including Prime Minister Mia Amor Mottley are scheduled to attend the event.