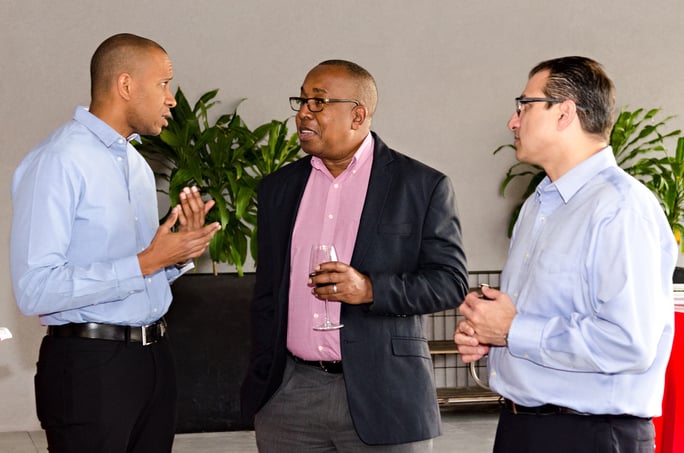 Bridgetown – Scotiabank Executive Management, Caribbean East Country Heads and colleagues have bid farewell to the Managing Director of Barbados and Caribbean East, David Noel, at a cocktail party held at Primo Restaurant, St. Lawrence Gap last week.

After three years as this region's managing director, David Noel is leaving Barbados to take up the position of Deputy Chief Executive Officer for Scotia Group, Jamaica. During his farewell remarks Noel encouraged Country Heads from Caribbean East and Senior Management to continue to support each other and to maintain their collaborative efforts to help Scotiabank customers become financially better off, emphasising, "Together we have built a better bank."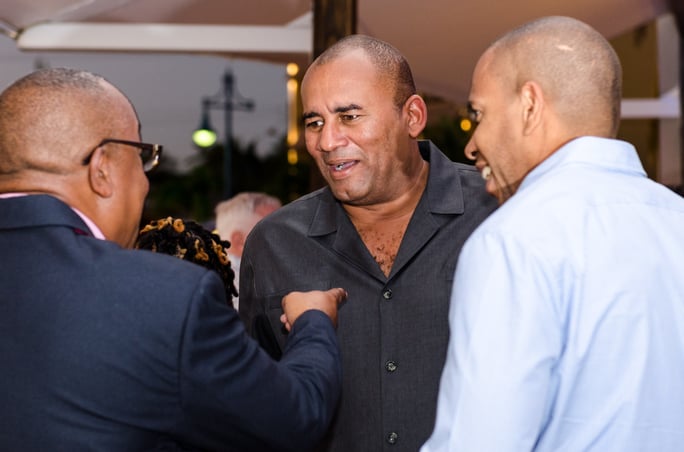 The Hon. Richard Sealy, Minister of Tourism sharing a joke with David Noel and guest.
Anya Schnoor, Scotiabank's Head Caribbean South and East, presents David Noel's farewell gift - original artwork from his favorite artist.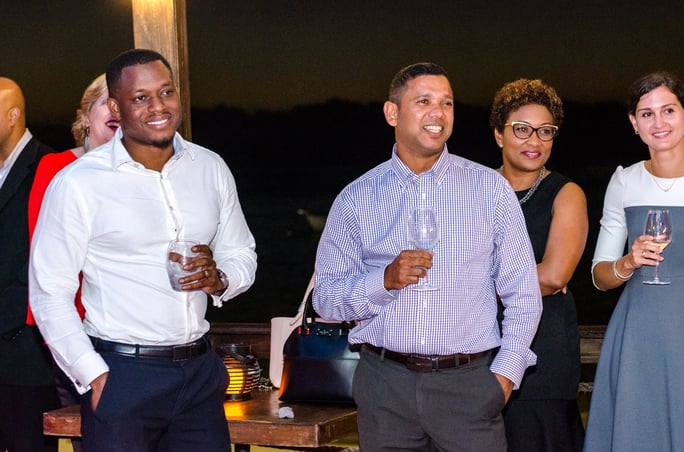 Jamaal Roach, Scotiabank Treasurer and Sham Bassant Director, Credit Solutions EC Region laughing at the remarks made at the cocktail party.