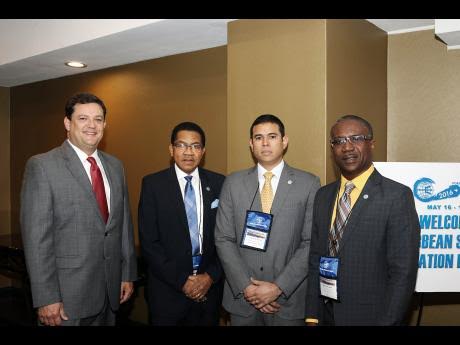 The Caribbean Shipping Association's (CSA) 16th annual Caribbean Shipping Executives Conference came to a close last week in Cocoa Beach, Florida, following thought-provoking and insightful presentations and ensuing discussions.
President of the CSA, David Jean Marie, thanked hosts Port Canaveral for their wonderful hospitality, noting that they provided the perfect atmosphere for the CSA's members and conference participants to get first-hand information on some of the key issues currently impacting shipping in the region. These included exclusive insider information on Cuba's development of its maritime sector, the latest on the implementation of the SOLAS container weight regulations and the growth and maintenance of the close relationship between Florida's ports and Caribbean markets.
"I am certain that all the participants enjoyed the discourse and planned events, and I particularly enjoyed the robust and productive dialogue during the conference. The opportunities for valuable networking also cannot be discounted as we have facilitated face-to-face dialogue between some key decision-makers in shipping across the Caribbean," he noted.
CSA General Manager Fernando Rivera said the exchange of information and ideas at this annual conference is essential to development and assists the association in fulfilling its mandate to provide opportunities for members to improve efficiency, production and output. "For this reason, CSA provides training, mentoring, and opportunities to visit other ports in the region to learn best practices to develop the people involved in the Caribbean shipping industry," he further noted.
CSA will hold its next major conference for this year in Trinidad and Tobago from
October 17-19
.
Caption

:
Left to right: President of Florida Ports Council Doug Wheeler with the CSA's immediate past President Grantley Stephenson, Vice-President Juan Carlos Croston and sitting President David Jean Marie after the official opening of the 2016 Caribbean Shipping Executives Conference, which was held between May 16-18 in Cocoa Beach, Florida.