The Barbados Netball Association officially launched its 2008 season on Saturday March 15, with an Awards & Opening Ceremony at the LT1 of the UWI
Cave Hill Campus at 6:00 p.m.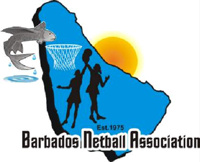 The Association's theme for the season is " Feed the Circle". President of the BNA, Octavia Gibson said that " We need to feed the
Circle in order to score goals and in the same way we need to build on our four
pillars to take netball in Barbados to the next level." She said that the Associations' new four-prong approach to the redevelopment of Netball Barbados, the
Domestic Programme, the National Teams Programme, the Partnerships and
Development Programmes will augur well for the future of Barbados' Netball.
Netballers are anxiously awaiting the address by the new
Minister of Family, Youth Affairs, Sports and the Environment, the Honourable,
Dr. Esther Byer- Suckoo, as to
Government's plan for the new worldclass indoor Netball Stadium which has been promised.
The whistle starts the opening games for the season this Monday, March 17,
2008 at 6:00 p.m. at the Netball Stadium, Waterford. There will be a short
parade of teams and a welcome by the President.
Competition this season is expected to fierce as teams
have been preparing for some time and the matches are promising to be
entertaining.