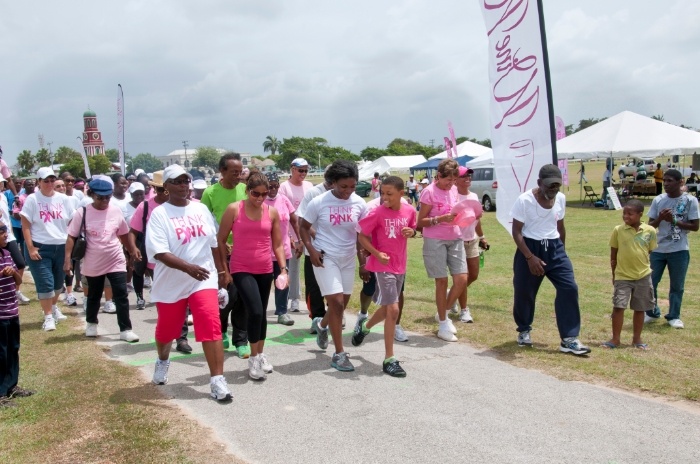 There was a time when officers of the Royal Barbados Police Force actually dreaded seeing me. Yes, the tables had turned. Instead of the police being a signal of trouble, I was their signal that work was on the horizon for yet another Nation Newspaper event – which were at the time some of Barbados' largest events. These events created lots of fun for participants, but for motorists and local residents of the areas that the Nation Fun Walk and Fun Ride bypassed, for example, they created a temporary invasion or some might even say 'annoyance'. Therefore, there was a need to work closely with the police to mitigate the disruption that this type of event could otherwise cause.

Events are fun. But, to ensure they remain fun for all stakeholders you have to plan for every eventuality. Therefore, risk and issues management are at the foundation of every successful event. There is nothing worse than negative media coverage or stakeholder dissatisfaction following an event. This kind of fall-out obliterates any of the positive benefits that you may have accrued from hosting the event in the first place.

Here are ten risk management events measures we recommend you put into place for your next event.

Seek Permission/s From the Regulatory Authorities
First and foremost, ensure you have the necessary permission/s from the relevant authorities. For example, for a road event in Barbados, you need permission to use the roads from the Ministry of Public Works and Transport, and from the Royal Barbados Police Force. Also, depending on the size of the group you have, you should also alert the Department for Emergency Management who then notifies all the other emergency services. You also need permission to play loud music from the Police Force.

Book Your Music License
In Barbados, you should not host an event without attaining a music license from COSCAP.

Get Food Handling Certificates
In terms of food handling, you need to have all food handlers obtain licenses from a local polyclinic. In case of alcohol, a license must also be sought and permission granted to serve liquor at your event.
Have Adequate Security Present
The police are not your own private security company. As a civilian, you cannot give orders to a policeman, so always have your own security company on hand as well so that you can direct them to secure your patrons and property.

Have Insurance in place for People and Equipment
Security also extends to having the correct insurances in place, such as public liability insurance and venue insurance. This cost is usually negligible when you consider the heavy liability you would have if something goes wrong.

Have Medical First Aid in Place
Make it common practice to always have first aid in place at your event. For large events, you should also have an ambulance on site and first responders to give quick help to your patrons. In Barbados, with our hot temperatures, you may have someone suffering from something as simple as heat exhaustion – a medical person on the spot would be able to tackle this condition quickly and avoid any unnecessary medical crisis.

Be Adequately Staffed
It is one of the most frustrating feelings to be in need of help or information at an event and not be able to find staff or volunteers. Make sure that you have adequate staff to cover the amount of guests you anticipate, and make sure your invitees are aware of where they can go for help.

Have Enough Food and Drink
Make sure you have enough food and drink to cover your patrons. It may be acceptable to run out of food but not drink, especially water at a sporting event.

Have a Garbage Plan
Litter disposal should be an integral part of your planning. I introduced the concept of the Sanitation Service Authority following the last walker at the Nation Fun Walk back in the 1990s so that the road way would be clean as soon as the walk ended. This took away a lot of criticism that was directed to the event in past years.

Leave the location better than you found it

Every event leaves a legacy. You want your legacy to be a good one. Ensure that the venue you use is left in pristine condition. Fix any thing that is broken, replant trees and generally ensure that area is left in such good condition that you are welcomed back to the area.

(Note: This being Breast Cancer Awareness Month, I would like to salute the work of the Barbados Cancer Society. The Champions in Pink Walk has continued to grow since our work in 2012 – see above photo).

Want to know how email can help you with your event planning?