Training Resources
There are two resources available from this training workshop. The powerpoint presentation and a case study template.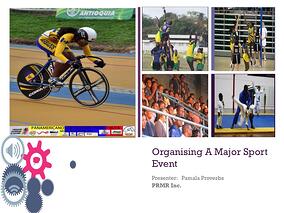 The template was borrowed from our partners Demand Metric. It is intended for use by students of the Advance Sports Management course to help in formulating a casestudy for Module 6: Organising A Major Sport Event.
Best Practices
Always base your Case Study on an issue that has a significant impact on your target audience.
What are the problems that your solution solves?
Support your Case Study with hard numbers.
Use charts, tables, figures or statistics where applicable to enhance your credibility, but don't overload.
Avoid using proprietaryterms or technical jargon. Insert names, titles, and quotes from customers or partners involved. Communicate both the expected and achieved Return on Investment.