Pamala Proverbs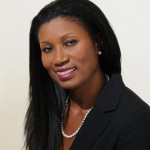 Managing Director
Pamala Proverbs is the founder, senior public relations consultant and Managing Director of PRMR Inc. She has spent over ten years managing the reputation of the largest newspaper company in Barbados, The Nation Newspaper. She led the Corporate Social Responsibility charge at the Nation helping that company develop an enviable record as being the 'people's paper' which was responsible for its overwhelming popularity on the island. Pamala is well known on the island for coordinating some of the largest and most successful events outside of national events like Crop Over in the Healthy Lifestyle Extravaganza which attracted close to 20,000 persons and the Nation Fun Walk, 10,000. Her portfolio includes both for profit and non-profit clients. An avid promoter of goodwill and CSR she donates her time to publishing a free Diabetes Magazine and to the Barbados Netball Association, as a netball umpire. Pamala was also the Founding President Elect of the International Association of Business Communicators (IABC) - Barbados Chapter. She is currently the IABC Southern Region Chapter Services Director for Barbados, Trinidad and Tobago and Jamaica. She holds a Bachelor of Arts Degree with honours from the University of the West Indies Mona, an MBA from the University of Surrey, and a Masters in Strategic PR from the George Washington University. Pamala is the only person in the Eastern Caribbean with accreditations in Public Relations from the Public Relations Society of America and the IABC (a mark of distinction for a PR professional).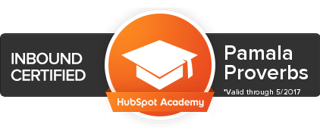 Dr. Emanuela Todeva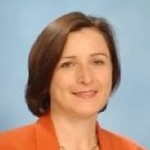 Consultant
Dr. Emanuela Todeva, Ph.D. (Sociology) is the Co-Founder of PRMR Inc. and a Senior Lecturer in Strategy and International Business at the University of Surrey in the UK. Her recent research is focused on international business networks and business clusters, cooperative business strategies and alliances, industrial analysis of the global information sector, privatisation, foreign direct investment and the restructuring of business networks in the transition economies in Central and Eastern Europe. She has also researched developments in China and undertaken comparative research on economic clusters and business networks. Currently she is leading an international research team on "Clusters, Networks and Regional Economic Development", and is also coordinating projects for the Business Intelligence Team at the South-East Health Technology Alliance. She is acting as International Business Developer for the South East of England in liaison with the Emilia Romagna in Italy.
Akera Browne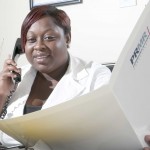 Office Administrator
The first voice you are likely to hear when you call PRMR Inc is that of our friendly and helpful Office Administrator, Akera Browne. Akera has several years' administrative experience having worked as an Assistant Secretary for an Attorney-at-Law for over 5 years. She has completed an Associate Degree in Office Administration and Management and is now pursuing her Degree in Management with concentrations in Marketing from the University of the West Indies. The vivacious Office Administrator keeps the office running smoothly and keeps everyone in line.
---