The Barbados Diabetes Foundation, the Diabetes Association of Barbados and ESSO have committed to a joint project which seeks to reduce the high rate of diabetes related amputations in Barbados.
The proje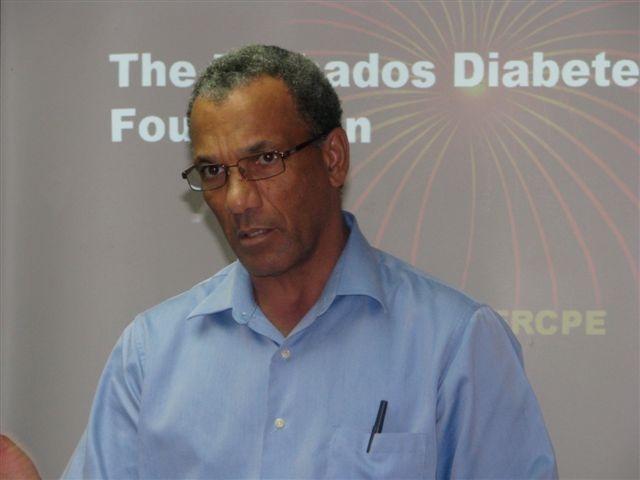 ct is to be funded by the newly launched ESSO #8216Help Us Help#8217 Campaign. ESSO Country Manager, Mr. Cally Boyea, in commenting on the initiative, expressed the hope #8220that the association between the Barbados Diabetes Foundation and the Diabetes Association of Barbados will lead to the development of an effective preventive programme of foot care and herald a marked reduction in the number of amputations, which I am told currently stands at approximately 200 per annum.
Under this programme, six cents for every gallon of diesel and gasoline sold between November 14, 2009 (World Diabetes Day) and January 16, 2010 at all ESSO service stations, will go towards the Diabetes Limb Salvage Fund. "Based on anticipated fuel sales for this two-month period, we are projecting a total combination of approximately $100,000#8221 to go towards the Fund#8221 he said.
Chairman of the Diabetes Foundation, Dr. Oscar Jordan congratulated ESSO and its dealers on becoming the newest partners in the drive to stimulate diabetes education and awareness.#160#160 He expressed the organisations#8217 commitment to raising diabetes awareness by offering blood tests and educational information to ESSO customers.#160
Jordan at the same time encouraged Barbadians to visit the ESSO stations and support the project. The free blood testing and information dissemination will be given at the stations from 10am to 1pm on the following days: Esso Black Rock: Tuesday Dec. 1;#160 Esso Paynes Bay: Friday Dec. 4;#160 Esso Holborn: Wed Dec. 9; Esso Oistins: Thursday Dec. 17; Esso Tweedside Road: Tuesday Dec. 22; Esso Hastings: Wednesday Dec. 30; Esso Barbarees Hill: Friday Jan. 8; and Esso Culloden Road: Thursday Jan. 14.