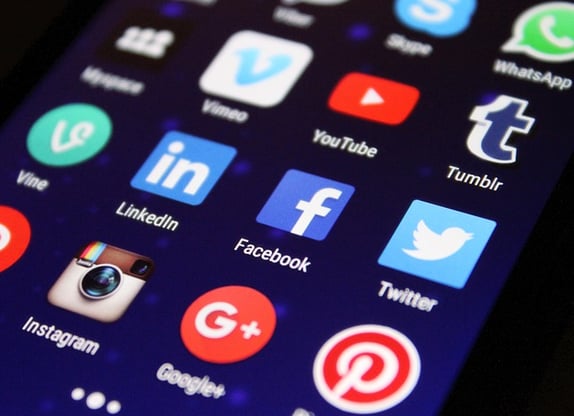 The Holiday Season is in full force with the lovely spirit of sharing and good cheer that Christmas brings. As a business you may be thinking of unique ways to thank your customers for their fantastic support. Consider an online contest. Contests are an excellent way to both thank your current awesome customers and to expand your brand to a new audience by going viral. Here are three great contest tools your business can utilise this holiday season. We have chosen these three because they can match any budget, big or small.
WooBox
This is the cheapest option of the 3 contest tools that I have selected with plans starting from US$30 per month. WooBox is perfect for those with either a small budget or wanting to test what impact online contests can make for their brand before investing more.
WooBox offers your business tools such as sweepstakes, coupons/specials, photo contests, video contests and pin to win; all of which provide great ways to engage your customers and brand advocates. You should consider your social media strategy to decide which options are a best fit for your business. If your business has many younger customers who are into video then maybe that will be the best type of contest to resonate with your audience. On the other hand if you are a retailer then the coupon/special discount contest may be a winner for your brand this holiday season. If you have not yet developed a social media strategy for your business, don't panic, take a look at our Social Media Questionnaire which will help you get right on track.
Offerpop
Offerpop has been used by such esteemed brands as Reebok, CNBC, Unilever, Dove and Estee Lauder because of its ease of use and wide array of options. There are three different packages available for customers - Engage, Convert and Enterprise. Each package is customised for your specific business needs so you will need to request a quote from Offerpop.
Offerpop is compatible with Facebook, mobile, and your business website. Offerpop contest options include the capability to run photo/video contests, deals, quizzes and caption contests. A really special additional feature that this service has is the ability to geo-target which means that if your business is regional or internationally based then you can target your campaigns to specific territories.
Wishpond
Wishpond is a great service which offers businesses the capability of running contests on social media platforms such as Facebook, Twitter, Mobile as well as through your own website. While persons might think mobile isn't such a big deal as an option for your business, it absolutely is. More and more of your customers are using mobile to access the internet and this number is only set to increase over the next few years. Having a great mobile user experience for customers who enter your contests on their cell phones is simply integral to running a successful online campaign in 205. Wishpond packages range from US$44 up to US$129.
Wishpond offers some great contest tools such as sweepstakes, video/photo contests, essay contests, group offers, Pinterest contests and Instagram contests. Again your choice of contest would depend on your business' unique social media strategy and what results you are hoping to get from that specific campaign.
I have mentioned three great contest tools to help your business go viral with its contest campaigns this holiday season but they are many more tools out there that can fit exactly what your business is looking for in terms of contest options, customisation and price. Contests are a fantastic way of energising your customers to go to bat for you and after all who doesn't like winning something free!
I look forward to hearing what campaigns you will be running for this Christmas season and beyond utilising one of these or any other contest tools. Happy holidays!